LEARN RHYTHM AND HOW TO DANCE TODAY
THE ULTIMATE CLUB DANCE SYSTEM DESIGNED TO TAKE YOU FROM A BEGINNER WITH NO RHYTHM TO A CONFIDENT DANCER
It's time to stop being afraid of the dance floor and start believing that you can become a good dancer. Our beginner dance program for men will teach you to:
| | |
| --- | --- |
| | Get basic rhythm to many different styles of dance music. |
| | Learn core basic steps and fundamental dance moves that you can build on. |
| | Dance more confidently, relaxed, and out of your head so you can actually have fun! |
| | Get creative on the dance floor by learning how to move around instead of dancing the same steps in one spot. |
| | Loosen up your hands and learn how to use them together with your footwork. |
| | Learn how to combine and transition your dance moves smoothly with the music. |
| | Learn some basic dance moves that you can do with a girl. |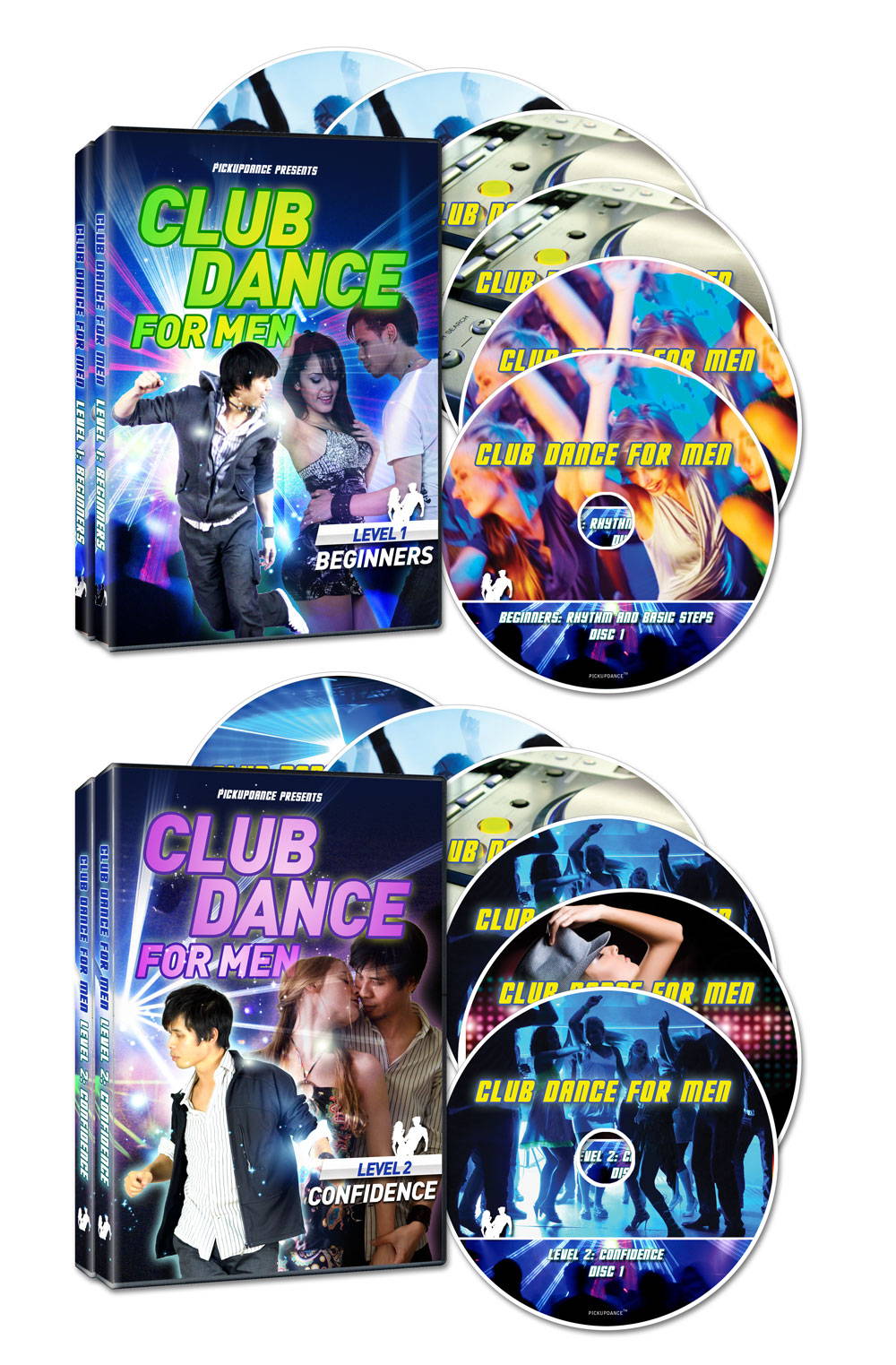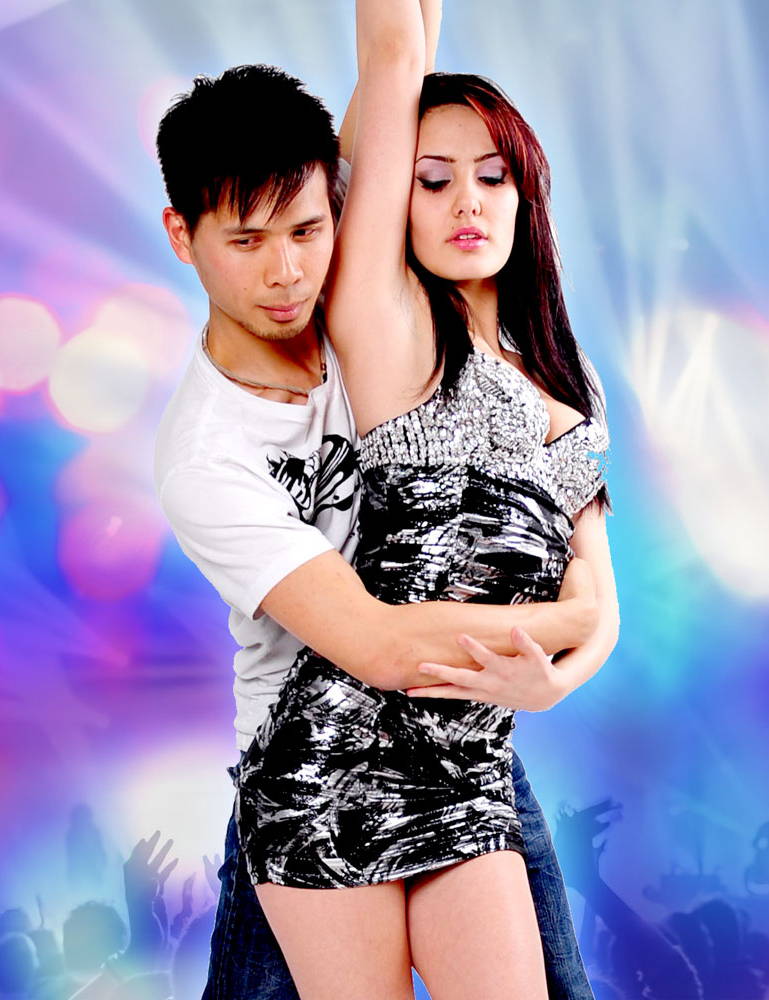 Hi, my name is Jesse. I also go by the dance name Ki'une. I've created the most complete beginner Club Dance program.
Most guys stand around the bar uncomfortably with a drink in their hand staring at the women and a handful of guys having fun. The 80/20 principle definitely applies here - 20% of the guys are having 80% of the fun and socializing! (I might even say it's closer to 90/10)
Dancing gives you confidence and it's a great social skill. Regarding attraction, being fun combined with leading on the dance floor differentiates you from the quiet, nice guys on the sidelines or the creepy guys who just want to grind with girls.  EVERY GIRL I've met agrees that if a guy can dance, it makes him much more attractive. More importantly, dancing is just a freeing, fun activity that melts away stress.
"What If I Have No Rhythm?"
I hear this all the time. Like I said, don't worry about it. Fortunately, with some practice, rhythm can be learned. I'm not kidding. I've worked a lot of guys who have had trouble in this area and have helped them all understand the music better. In my programs, I dive deep into tackling rhythm with you through simple exercises and some clever tips. I take things slowly and all the lessons are repeatable until you nail your rhythm down!
| | |
| --- | --- |
|   | Does this sound familiar? |
| | You've said to yourself "I have no rhythm" or "I can't dance"? |
| | You needed alcohol (aka liquid courage) to get dancing and only ended up dancing even worse? |
| | You stood at the side of the dance floor watching everyone, holding your drink in hand, too scared or embarrassed to go on the dance floor? |
| | You danced the same boring dance moves all night while everyone else seemed to be partying? |
| | Wanted to actually have FUN in a night club or anywhere there's dancing? |
| | You have no clue on how to dance with a girl? |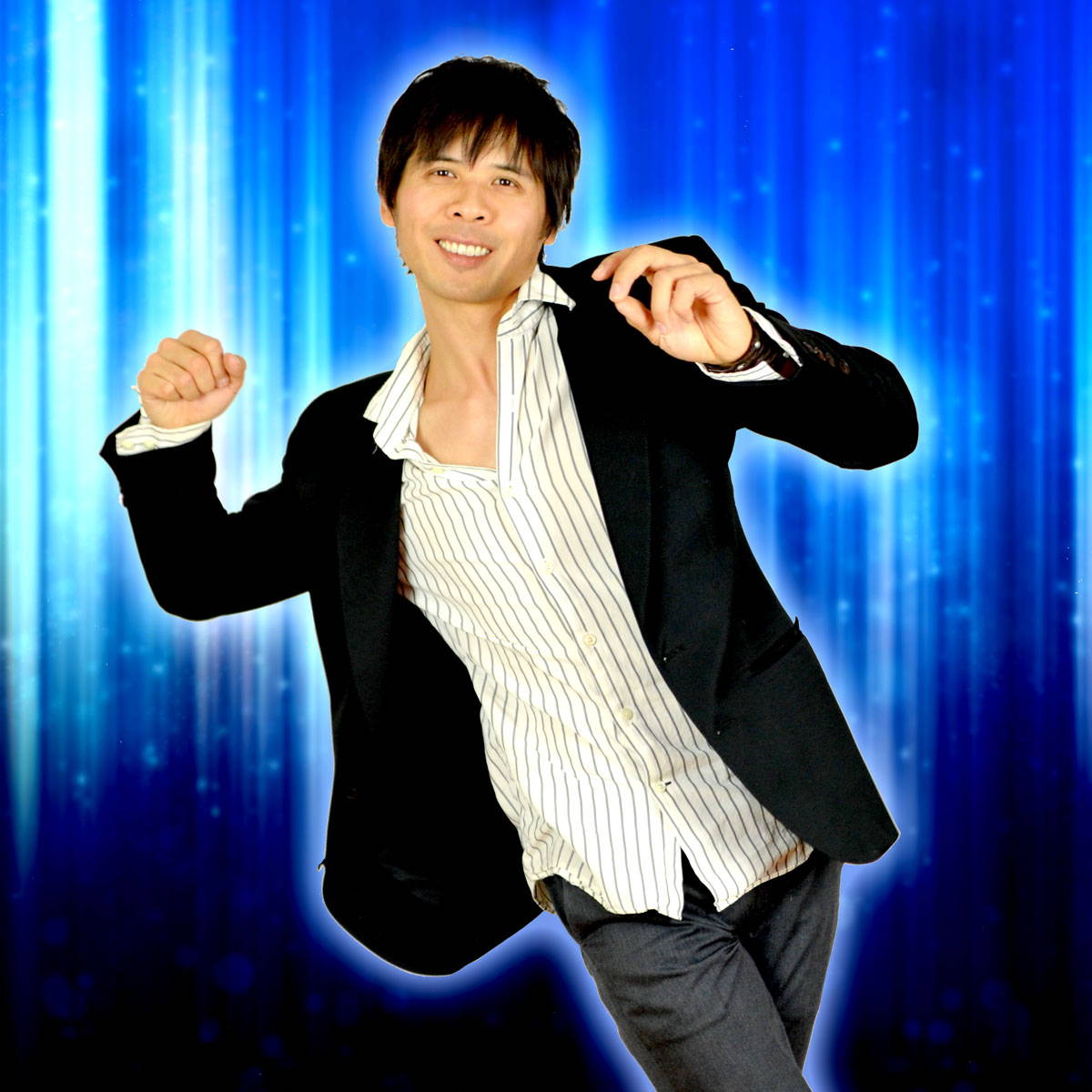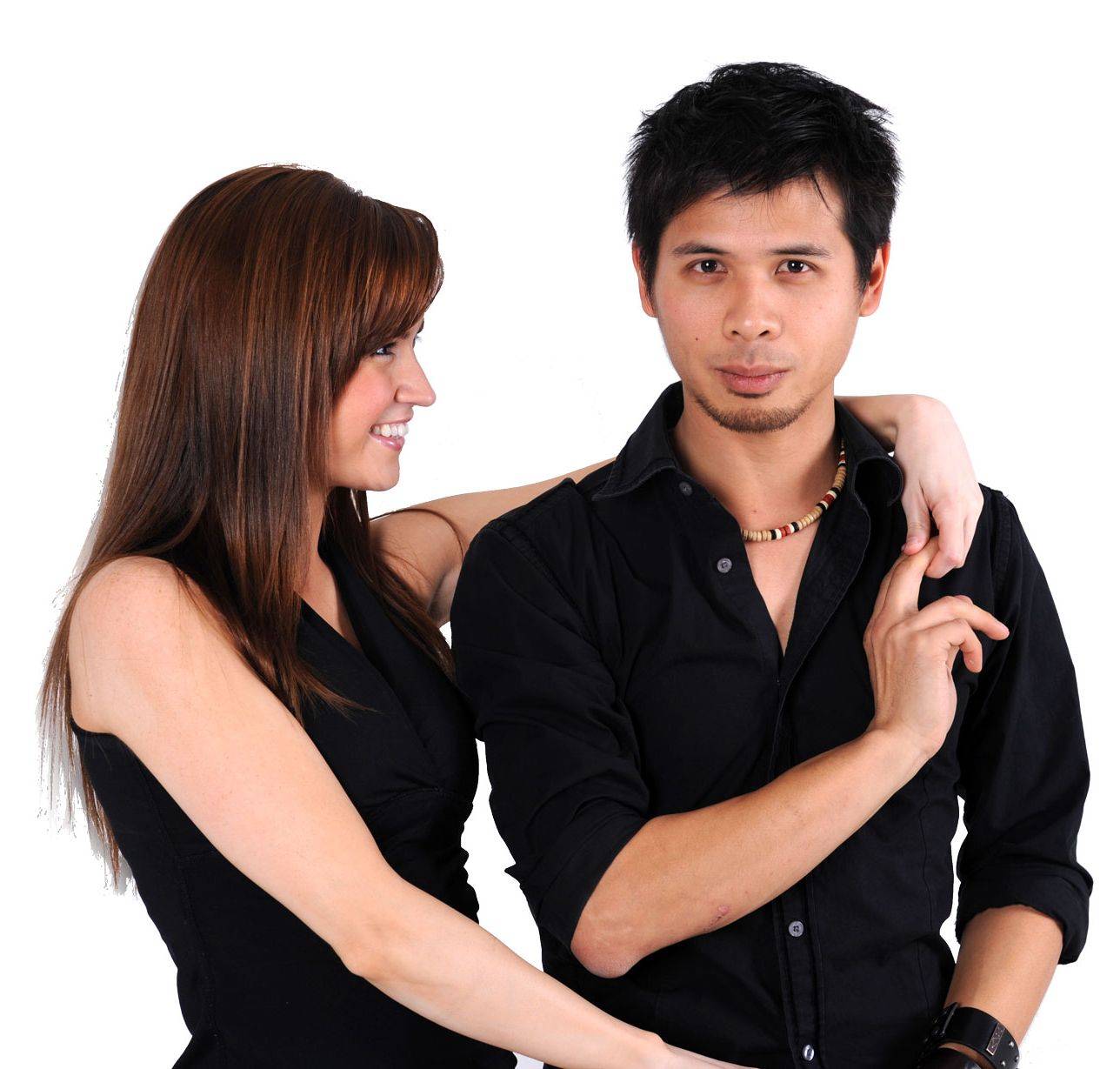 REAL DANCE MOVES FROM REAL EXPERIENCES
The dance moves I teach are NOT some random moves I pulled out of thin air thinking they would look good in the clubs. These are actual dance moves that I have tried out and refined in the clubs over a period of years. I've then further refined and categorized their difficulty based on teaching actual guys how to dance, including many outings to watch my students succeed on the dance floor.  
You'll see that I go through each move slowly and point out common problems and mistakes guys typically encounter when doing the moves I cover. It's real, practical content. The cut scenes aren't rehearsed. I sneaked a camera into the clubs and filmed real clips of me dancing and meeting women.  
I started teaching night club dancing for men after some guys watching me dance asked me if I could teach them. It's been a great experience, because by working directly with guys and have developed an effective dance system geared for the clubs.
The below dance move is a core dance move called rocking in Club Dance For Men Level 1. We do several dance practices to rocking to different music as you'll use it to transition to and integrate with other dance moves. It may seem simple, but it's important you master it before building from it. Try it out!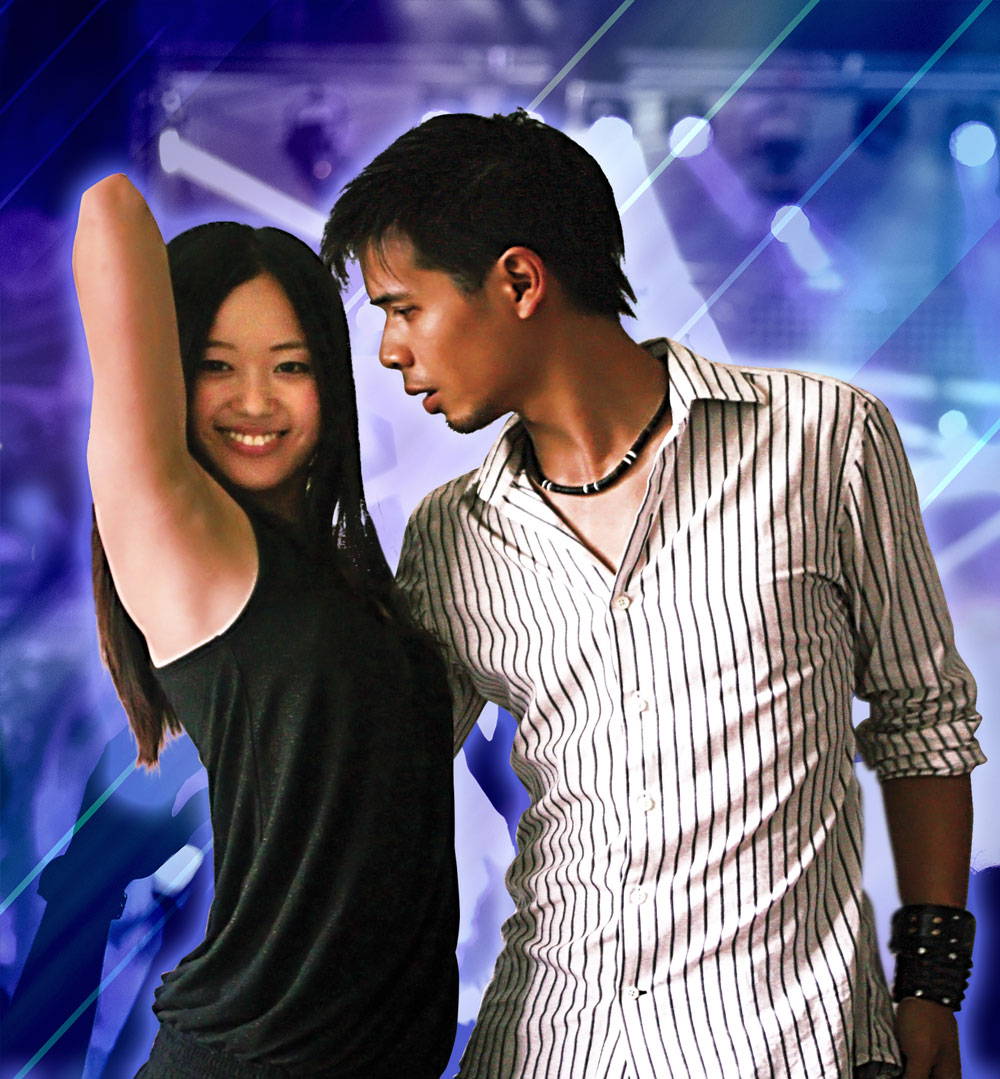 I know how clubs can be intimidating.  I'VE BEEN THERE.  I used to hate clubs and didn't go very often when I was younger because I felt the dancing was repetitive and the environment was socially isolating - I just stuck to my group of friends the whole night. I also know what it's like to be intimidated by the dance floor, to stand on the sidelines or at the bar watching other guys steal the show or helplessly staring at a group of cute girls dancing while the night slowly drags on uneventfully.
I wanted more. I wanted something different. I wanted to have fun. I wanted to challenge myself.
Once I started learning all the different styles of dance, and figured out that I could do almost anything in a night club, my spirit was re-ignited, my confidence soared, and night clubs became really fun dancing experiences.
Dancing WILL BUILD YOUR CONFIDENCE. I am a HUGE fan of personal development and even run my own blog on this topic. I've seen the smiles and changes men make by learning how to dance.  I myself am a living example. Let's face it. You probably have many years ahead of you, and TONS OF OPPORTUNITIES for you to dance. Dancing is the spice of life, and it's never too late to start.  
This dance move, the Easy Shift, is a fun Level 1 dance move dance that's targeted for slower hip hop. Again, we do multiple practices and transition to/from this dance move, because in club dance, it's important to have a variety of dance moves and not stick to one dance move for a song.
THIS COMPLETE DANCE SYSTEM I'VE CREATED FROM TEACHING ACTUAL MEN HOW TO DANCE IN NIGHT CLUBS WILL GET YOU ON THE DANCE FLOOR AND BEYOND!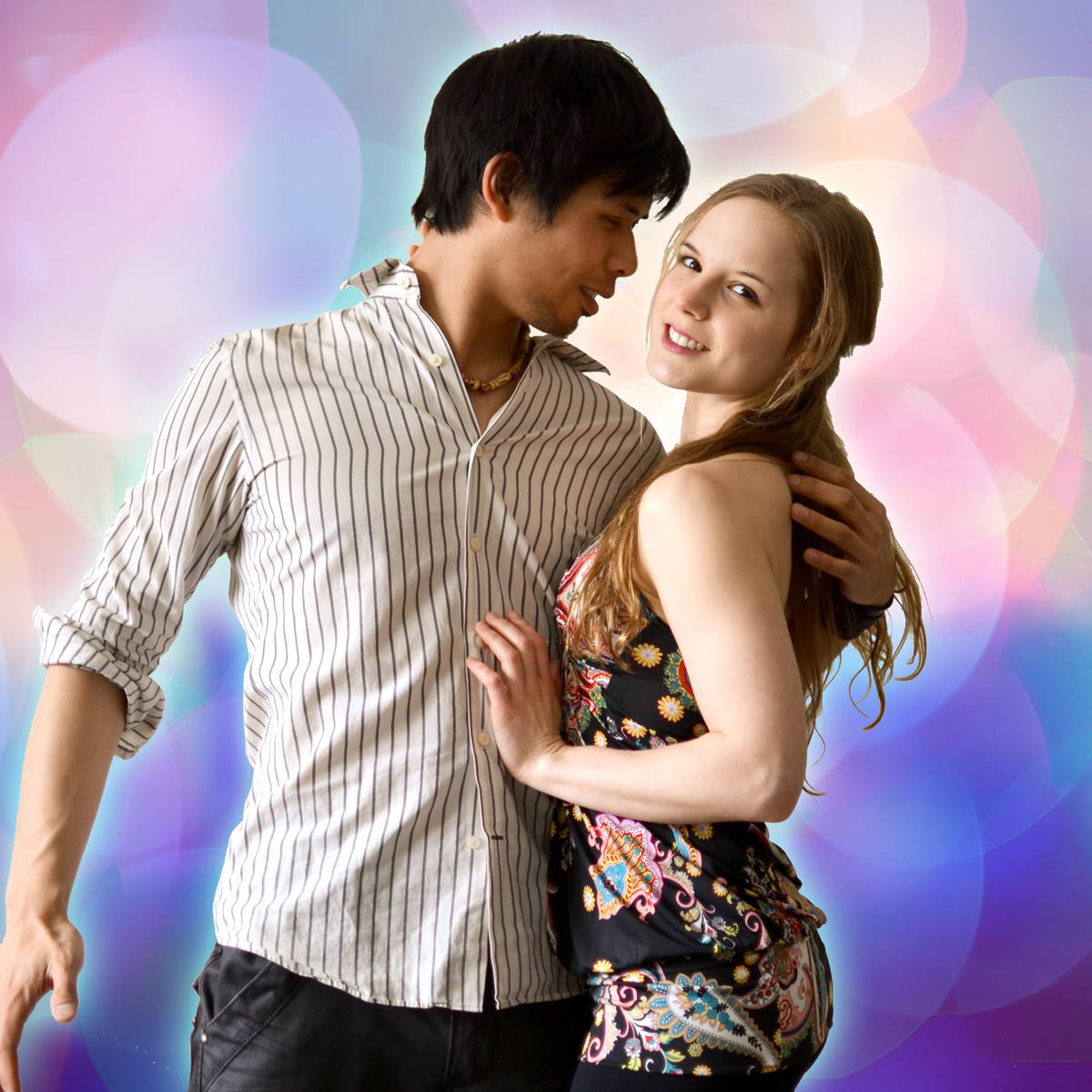 | | |
| --- | --- |
| | Basic rhythm exercises designed for ultra-beginners |
| | Easy, beginner  dance moves to get you moving |
| | Important practices at slow and club speeds , and to urban and electronic music |
| | Over 50 licensed  commercial  club tracks , with an increased emphasis on electronic dance music |
| | Separate lessons covering hand movements for each dance step |
| | Introduction to transitioning dance moves and customizing your dance to the music (musicality) |
| | Basic dance moves with a girl with demos |
| | Bonus downloadable video with extra practices included |
THE CLUB DANCE MASTERCLASS: GO FROM ZERO TO HERO ON THE DANCE FLOOR!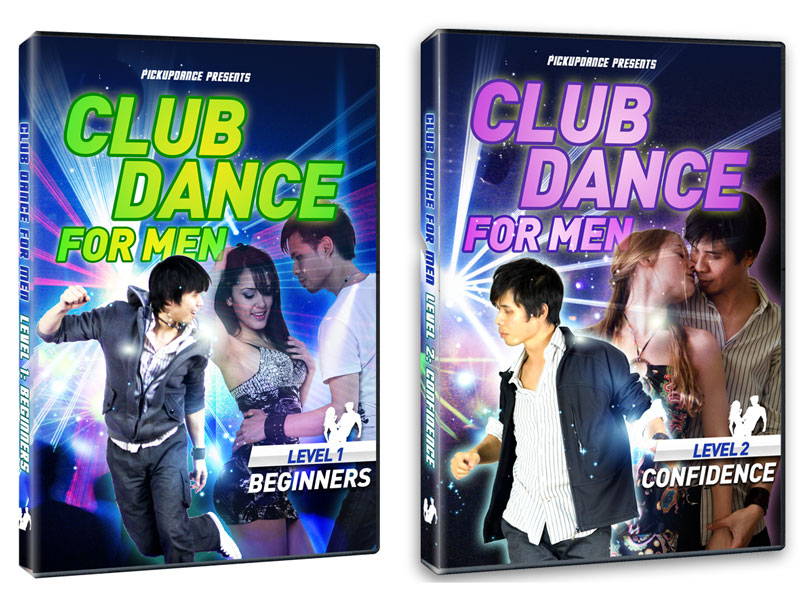 START WITH THE BASICS
If you're an absolute beginner, then everything begins with Club Dance Series. This is the foundation program where you'll learn the core moves, rhythm, and basic steps to get you comfortable.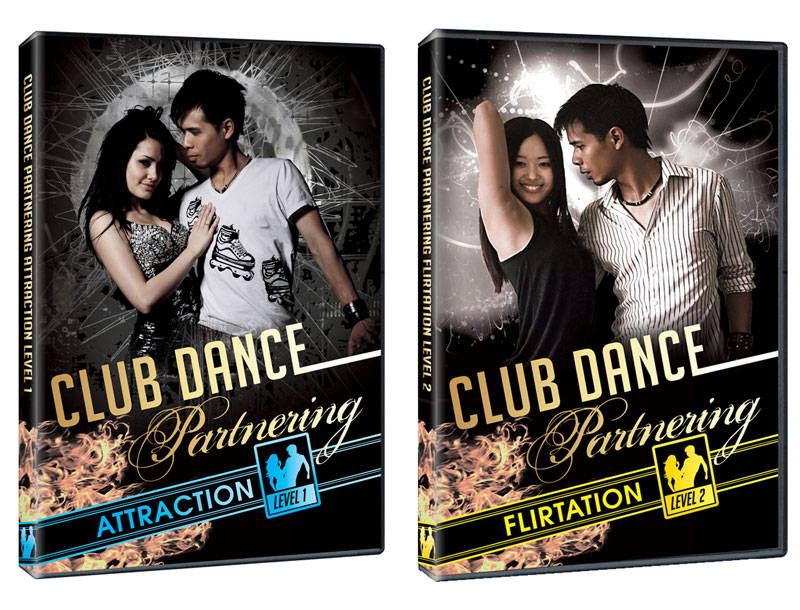 LEARN HOW TO DANCE WITH A GIRL
Once you have the basics down, it's time to progress. Learn how to dance with a girl in my Club Dance Partnering Series. Start with basic turns, flirt a bit, then turn up the heat by grinding and seductive moves.
ABOUT ME
I am an experienced dancer with a backgrounds in Latin dance, House Dance, locking, hip hop, K-pop, and popping. THE REAL MAGIC is where I've mixed these different dance styles to suit the different music genres in the club. This results in a fun, energetic dance that's fun to dance on my own or one that girls love because it seems choreographed.
Many girls I've danced with have told me that dancing with me was the best dance they've had in their life. I've broken down the best and simplest parts of my dancing in addition to all the dancing I've seen in person and am sharing it with you to get you dancing from ground up.
To learn what I'm sharing with you, I spent many years going to clubs 3-5 times a week. I don't know anyone who's gone to as many clubs as I have. I eventually started showing up really early to clubs (9pm!), or collected discount flyers like they were grocery store coupons so I wouldn't go broke from the cover fees.  
Eventually, I started taking my dance around the world and vlogging about it. I strongly believe in lifelong learning, and I really love to dance and inspire people. Please have a look at some of the random dance videos I've made!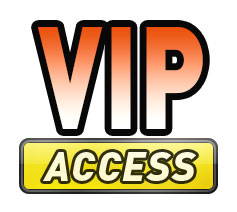 BONUS VIP SECTION
Yes, there's more! I believe all my students full value. With the purchase of the Club Dance For Men program(s), you'll get access to the VIP section of this website where you'll have bonus lessons, several dance music playlists, practice songs, reference material, and more!
TESTIMONIALS
Man, I just wanna say thanks. 5 years ago, I quickly learnt a few of the moves from your programs and went clubbing with my friends. Of course, amateur likes me didn't dance as good as you, but I still picked up the prettiest girl in the club. Now, she is my fiancée.
- Michael Lai
Glad to watch some of your newer videos man. Back when I was just starting to go out hitting the clubs, I watched a ton of your videos. I'm no expert, but I can dance comfortably now without all the anxiety and worry I had when I first started. Thanks for your programs, man.
- Andrew Choi
Thank God i found your program. I just went clubbing for the first time and it was awkward because I didn't know how to dance! Now I'm OK. Thanks.
-Jonas Johansson
I think the first basic program for men is a great starter to help you learn dancing. Remember to video yourself to see how you look and continue to absorb information from others as well.
- George Cavazos
The Club Dance programs are awesome, just in case someone is undecided about buying them. 
- The New Woodsman
So thankful for this. You break it down for left footed beginners well! You might have just saved my life.
- Darryl L.
I bought your Club Dance programs and they are great! I'm getting better every freakin day!! Love it! 8-)
- Larry Jones
This is cool stuff. I like how you pay attentions to changing as the music changes. Dancers who know the music well have a huge advantage. 
- Tariq S
DUDE! I just watched only 1 of your videos and I seriously have NO idea how to dance but this is helping me SOOO much! Love your programs! I'm like 29 and have never been able to do much but always wanted to be able to dance with a girl comfortably. Keep this stuff coming PLEASE!
- Peter Rafferty
YOUTUBE VIEWS
Some of my dance instruction videos have amassed substantial views, and helping several men learn how to dance in clubs!




Over 5 hours of material!
(each level)

BUY BOTH LEVELS FOR $98 $80
(use coupon code: TWOMEN)