LEARN HOW TO DANCE TO EDM AND HOW TO DANCE AT A RAVE OR EDM PARTY TODAY
EDM DANCE MOVES TO GET YOU MOVING AND SHUFFLING TO THE MUSIC YOU LOVE!
Love EDM but not sure how to dance to it? It's time to move with the music! Our comprehensive EDM dance program has got you covered.
| | |
| --- | --- |
|   | Learn how to dance to hard hitting EDM club tracks? |
|   | Learn how to dance at a rave, at a music festival like Coachella or Tomorrowland, or a party anywhere you go to? |
|   | Be able to dance dynamic, freestyle moves for all styles of EDM? |
|   | Learn to shuffle dance and fly on your feet? |
|   | Learn an adaptable dance that's good for from crowded clubs to HUGE raves? |
|   | Learn how to change your dance style as the song changes, enters different sections, speeds up, or quiets down? |
|   | Learn isolation moves for progressive dubstep/trap, and how do to dance to different bass lines? |
|   | Learn how to distinguish all the genres of EDM, such as trance, progressive house, tech house, techno, electro, deep house, and more? |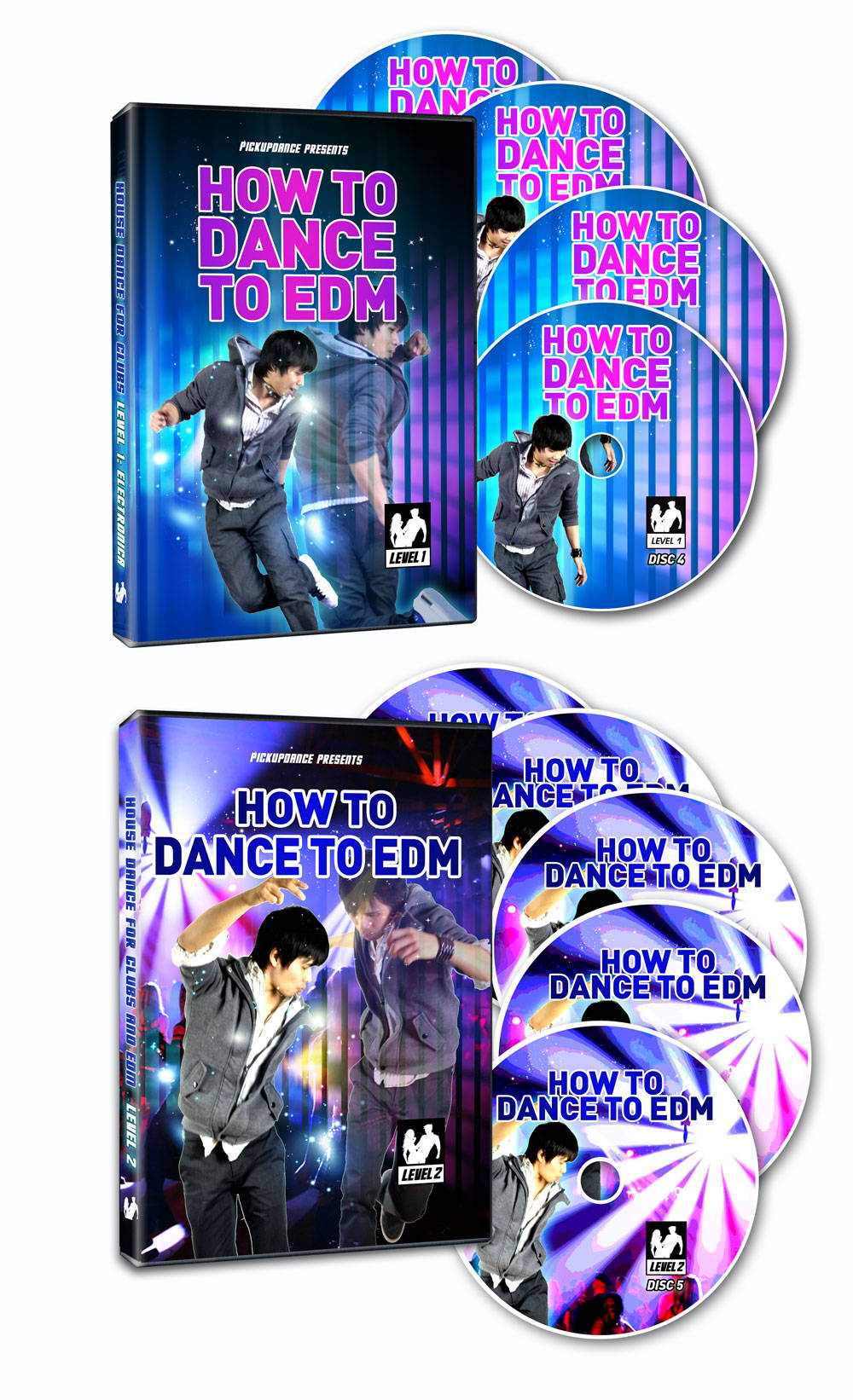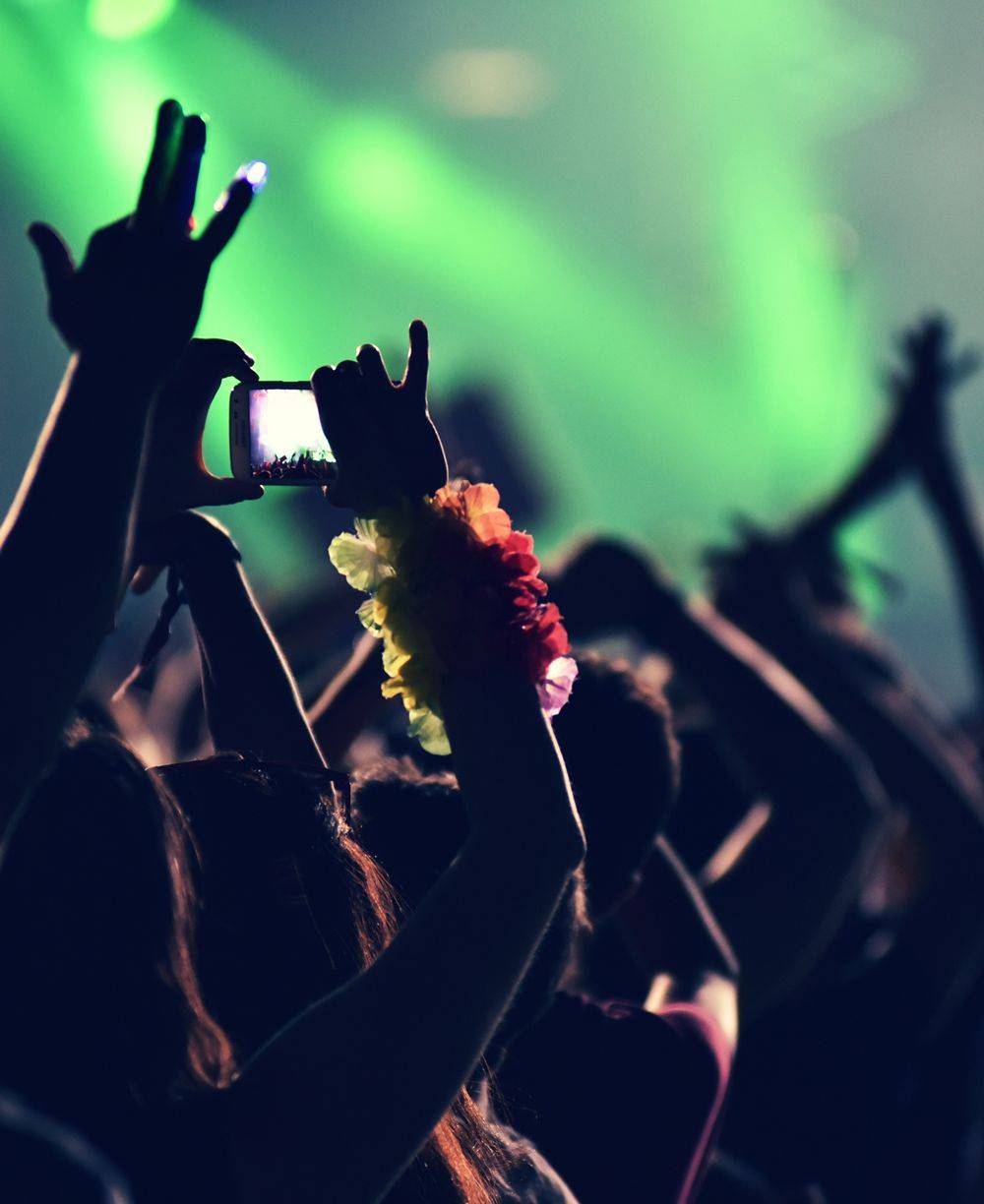 THE RISE OF EDM
I've been teaching Club Dance for years, and have seen the music played go through some major changes in recent years, particularly in North America. For a while, hip hop/R&B was king, while over in Europe, electronic dance music (EDM) retained its popularity, from the wild parties in Ibiza to the legendary but gone Love Parades in Germany. Because EDM often doesn't have words or meaningful lyrics, it's become a universally accepted form of music.
Fortunately, the energetic EDM beats made their way back around the world, and everyone wants to dance now. Festivals like Ultra in Miami, Coachella in California, and Tomorrowland in Belgium have grown into once-in-a-lifetime events, let alone several other sizeable events.
Whether it be a party in an Ibiza club, a resort in Cancun, in the crowds of Tomorrowland, the desert landscape of Burning Man, or the beaches of Thailand, you're going to encounter electronic dance music wherever you go. Even if you don't attend a festival or a beach party, you're guaranteed to hear EDM in a local club.
In my travels around the world, I've seen a lot of frenetic movements, but not a lot of good dancing. Sure, you can get away with jumping up and down at an overcrowded rave, but for most EDM venues, you'll want to DANCE. And, if you love EDM like me, dancing better will connect you to the music even more. The good news is that I've developed the solution.
EDM (Electronic Dance Music) and its sub-genres are the music styles of choice in most clubs around the world these days. I've danced all around the world, and can tell you that wherever you go, electronic dance music and dancing is a universal language, and it ALWAYS gets the party started.
Many of you have told me that you want to learn more dance moves for these styles of EDM: Top 40 Dance, Euro, Trance, Electro, all kinds of House - such as deep house, disco house, tech house, progressive house - as well as harder forms of electronic music such as Rave, Techno, some forms of progressive Dubstep, Trap, and Jungle/Drum and Bass . If you're not familiar with all these sub-genres, don't worry, I break them down in the program and in the VIP student section.
I've taken all the feedback from my students and put together a customized program of EDM Dance moves. I'll explain two different styles for most of the dance moves in the program. First, there's the Club Dance style, which usually involves smaller steps and works well for clubs, parties, and socials. I also cover the classic House Dance style, which is good for house music venues, Raves, beach parties, larger spaces, and if you just want to learn House Dance and have fun.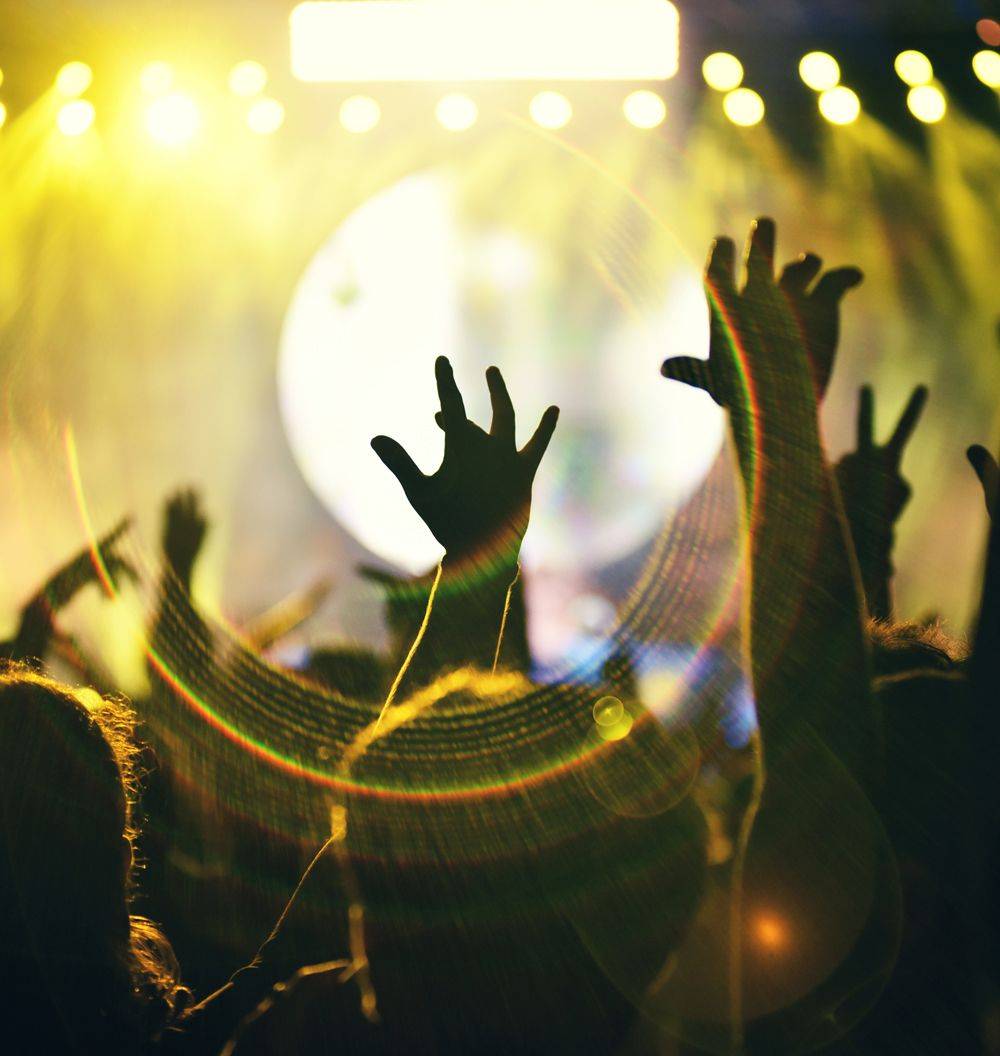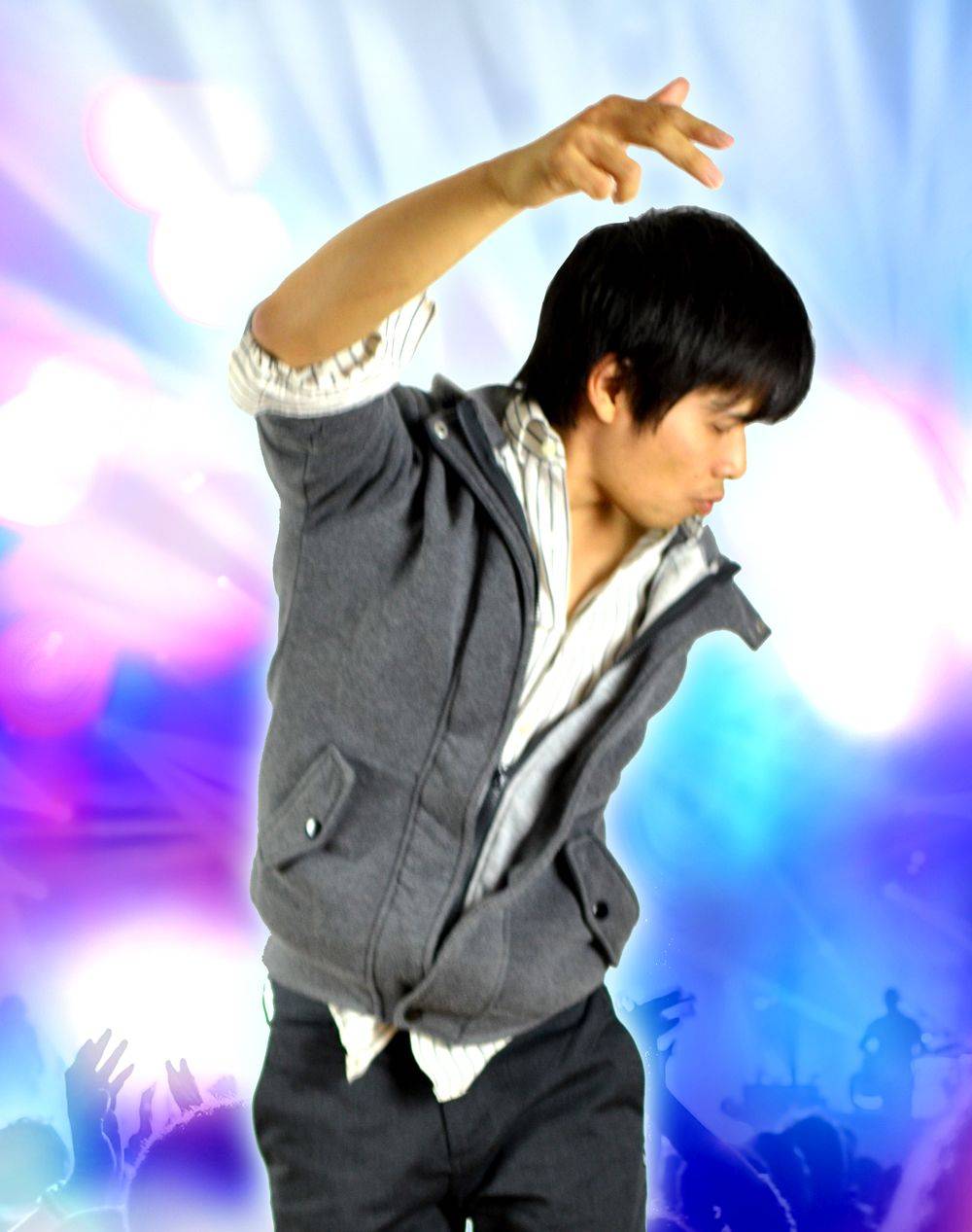 WHAT IS EDM DANCE?
Because EDM covers such a broad range of music, there's no strict defining steps, but I mix the best tried-and-tested steps from several dance styles into one package. It's good to get your Club Dance basics down, however, which I teach in my Club Dance programs. Club Dance, which involves smaller steps, is particularly good for crowded venues.
From there, for dynamic beats, I integrate other styles of dance that are footwork intensive, such as house dance and b-boy toprocking, with the feet movement that shuffle working particularly well. For slower beats, isolations and popping (a funk style) come into play.
There's also plenty of House Dance, which works great for EDM. It's a dance style that's been around for a while, and it's the dance style that goes with house music, which is the FOUNDATION BEAT for many of the hottest club tracks today. The combination of all these dance styles create EDM Dance.
House Dance is particularly versatile - I've incorporated House Dance in my other dance styles, such as salsa and locking, as well as seen mixed House Dance with b-boy groundwork, popping, waacking, and other street styles. We'll cover many house dance fundamentals that'll build you up properly, as well as mixes in some club styling to make it practical and fun. You can go big or go small, depending on the space you have and the venue you're dancing in.
The below dance move is a core dance move called rocking in Club Dance For Men Level 1. We do several dance practices to rocking to different music as you'll use it to transition to and integrate with other dance moves. It may seem simple, but it's important you master it before building from it. Try it out!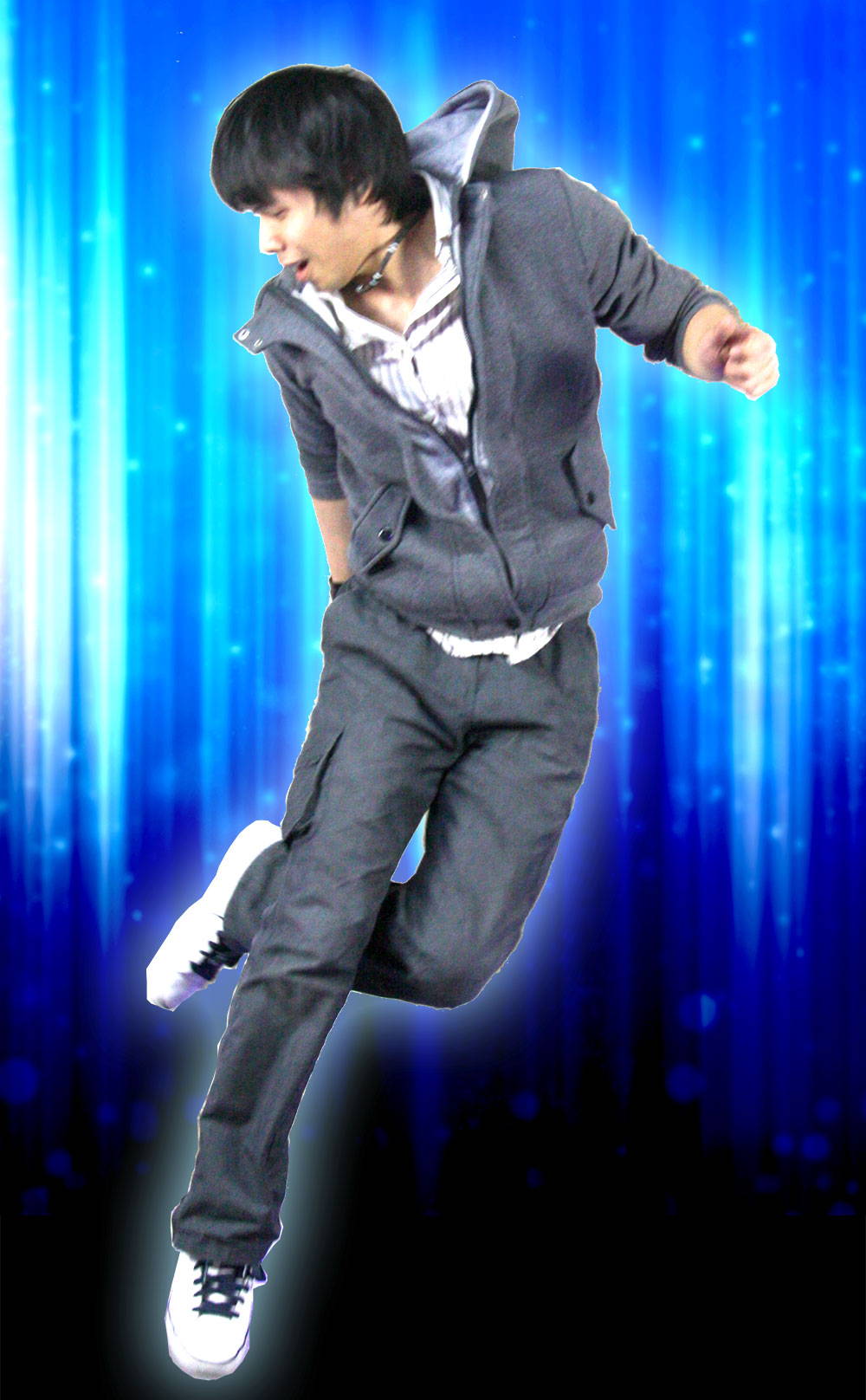 GO FREESTYLE
Since there's more footwork involved, it's a level up from the beginner Club Dance series, but as usual, I'll break down the moves slowly from multiple angles in a format that's easy to follow. I also include multiple practices at different speeds so you can build up your styling properly. As requested by you, most moves will have a slow practice and a fast practice, and some moves have more practices to try dancing to different kinds of electronic music.
In Level 2, the footwork is more intense, but I've got you covered. Besides breaking down the moves in an understandable fashion, I also have slow practices, medium practices, and when you're ready, club speed practices. Because the footwork is trickier, I'll be using multiple angles for my explanations. Some moves are shown from the side, while some practices I'll show front facing and facing away so you can copy me. I've found that for more difficult moves and combos, students find this easier to follow. I'll also use a split screen with closeups in the practice this time around so you can follow my footwork better.
In all the practices, however, we'll follow my recommended training method. First, you'll work on the steps and footwork pattern. When you have that down, you'll work on your body movement and style, and finally, you'll free up your hands when we cover hand moves and patterns. Finally, when you're ready, we'll transition and combine different dance moves together in special lessons and practices so you can work on becoming a freestyle dancer.
Level 2 steps up the dancing with a bigger focus on footwork. If you're ever mesmerized watching other dancers effortlessly shuffle across the dance floor with what looks like "steps in between steps", this program will get you there!
FOOTWORK FOUNDATIONS THAT WILL TURN YOU INTO A FREESTYLE DANCER!
The program is pretty jam-packed, Level 1 is over 4 hours LONG, and Level 2 is even longer. The programs actually ran too long, which is great for you, so I've included warmup stretches and exercises as a downloadable file or you can access it in the online bonus section!
As always, The online VIP section is included, where there are plenty of other Dance lessons, practices, music, and tips, so make sure you visit it after you're done the lessons.
Finally, I've licensed plenty of new professionally produced electronic tracks for us to practice to - music that you'll actually hear in the clubs. They're really amazing commercial tracks to dance to, so you'll get to try out dancing to all kinds of electronic music.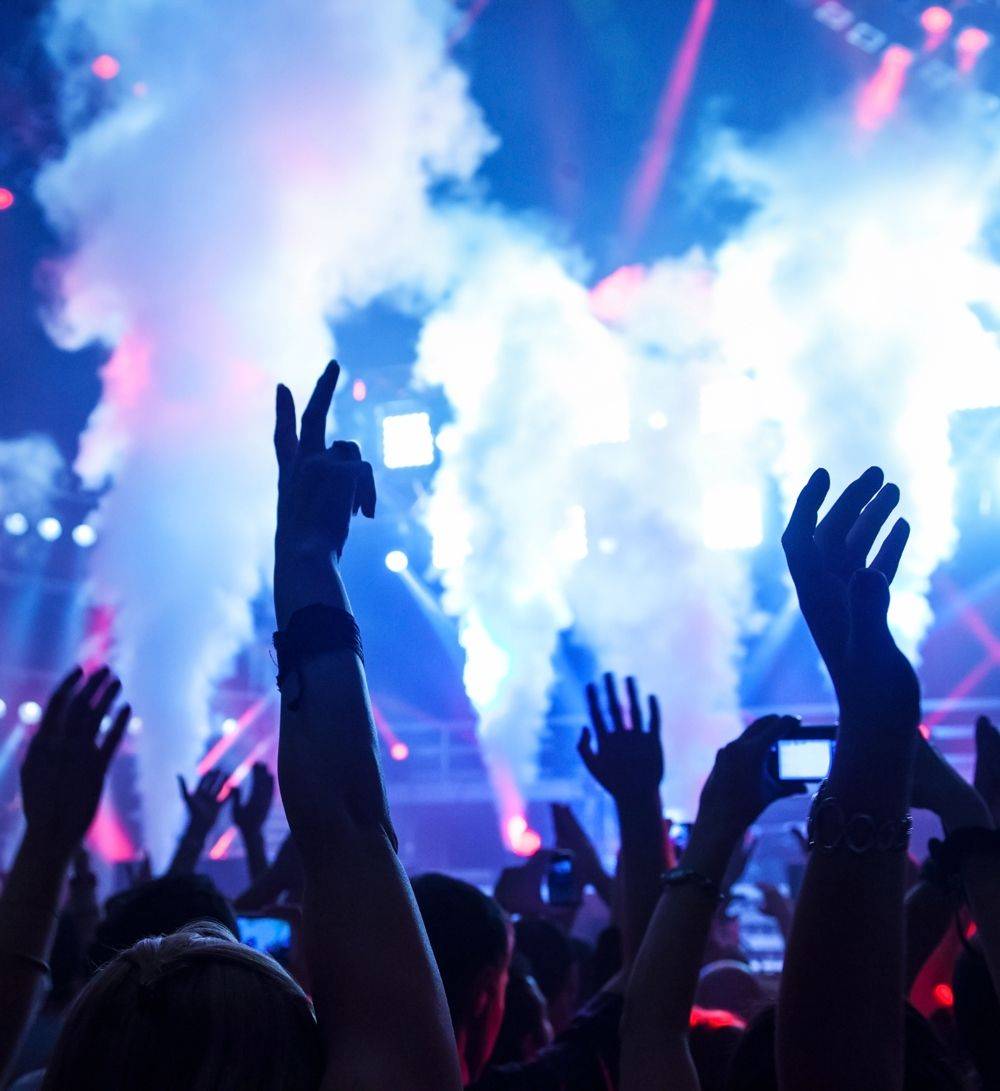 This dance move, the Spin Step, is a fun Level 2 dance move dance that's dynamic in nature, and like all moves in the program, can be combined smoothly.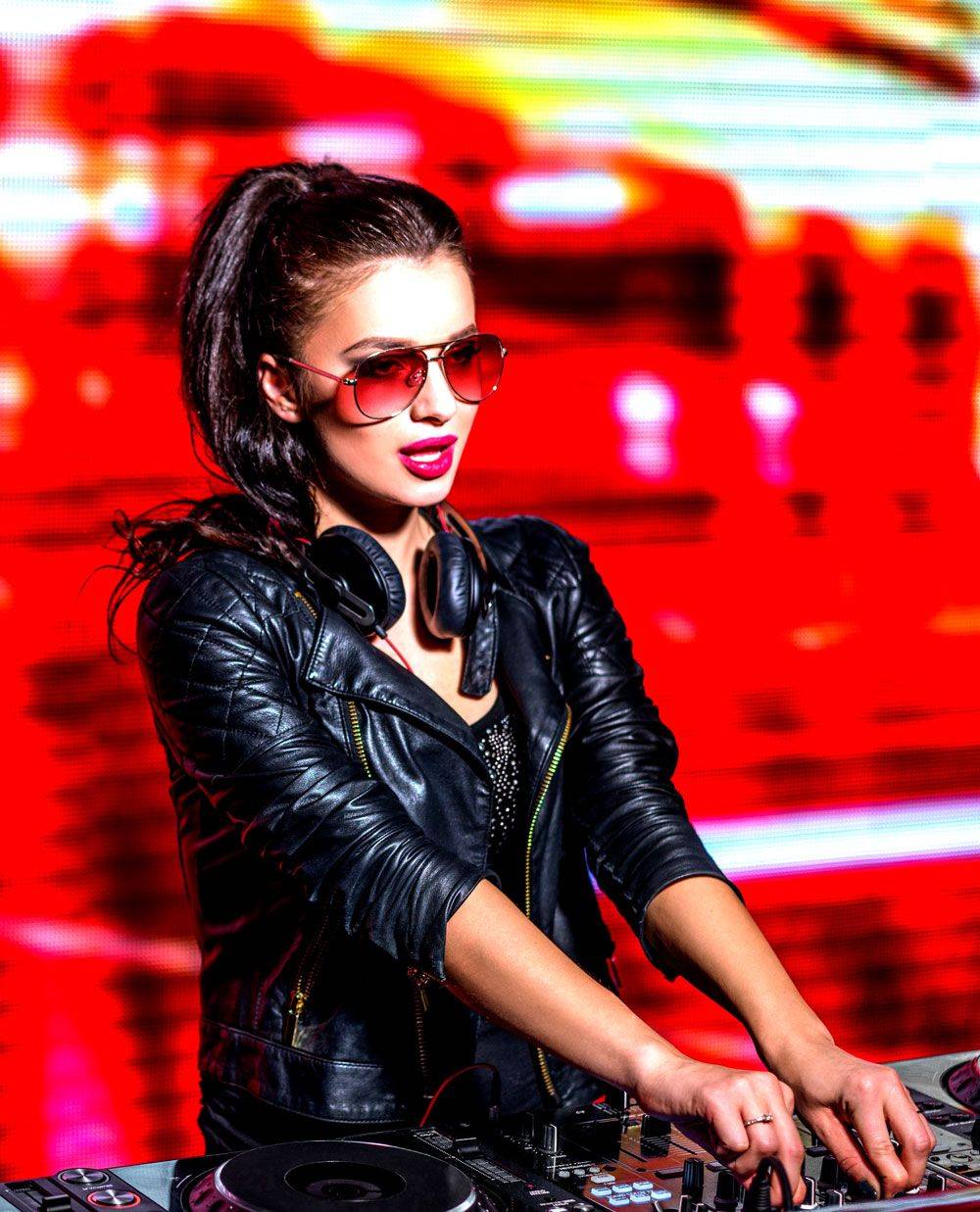 | | |
| --- | --- |
|   | The EDM Dance Moves Programs Features: |
|   | Fundamental House Dance moves that important for building your dance rhythm and style |
|   | Club Dance styled moves targeted for electronic music in club environments |
|   | EDM moves for classic style for raves, larger venues, and freestyle |
|   | Split screen, footwork close-up angles, and back angle practices to help you with the trickier footwork |
|   | Multiple speed practices and dance move combinations |
|   | Over 50 licensed club tracks, with several commercial club tracks |
|   | Bonus downloadable video warmup and stretch routines |
|   | Access to VIP online bonus section for more dance lessons and EDM dance tips |
THE CLUB DANCE MASTERCLASS: GO FROM ZERO TO HERO ON THE DANCE FLOOR!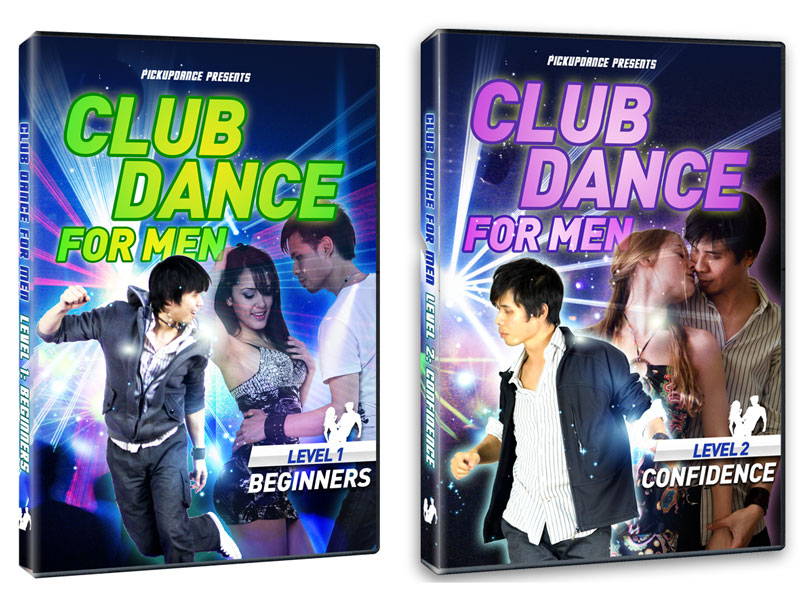 START WITH THE BASICS
If you're an absolute beginner, then everything begins with Club Dance Series. This is the foundation program where you'll learn the core moves, rhythm, and basic steps to get you comfortable.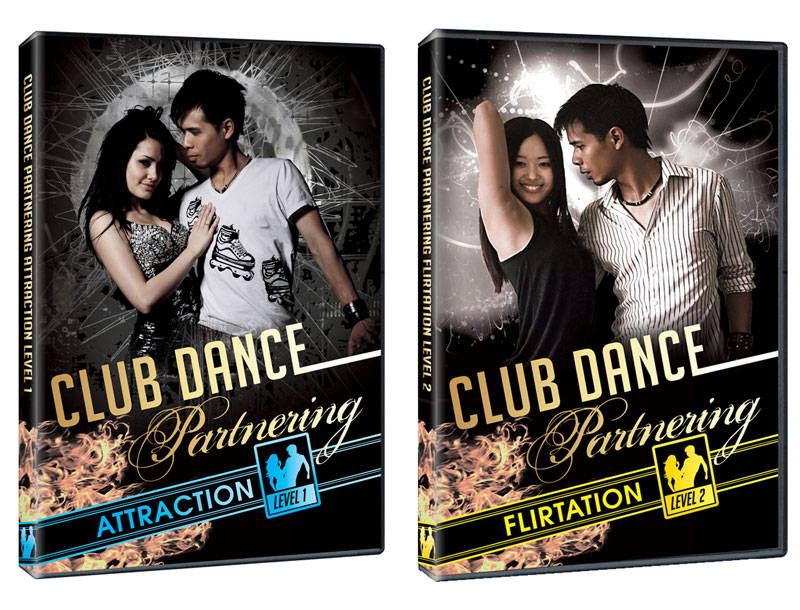 LEARN HOW TO DANCE WITH A GIRL
Once you have the basics down, it's time to progress. Learn how to dance with a girl in my Club Dance Partnering Series. Start with basic turns, flirt a bit, then turn up the heat by grinding and seductive moves.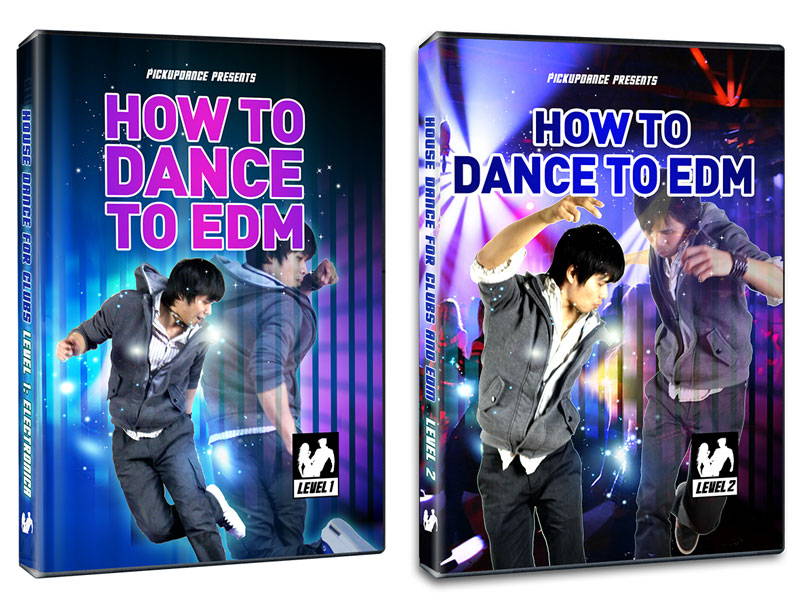 PARTY TO EDM
Love EDM? Me too. Check out the How To Dance To EDM Series and learn high-energy, EDM-targeted dance moves which combines House Dance with Club Dance, and dance to Deep House, Progressive House, Euro, Trance, and more.
ABOUT ME
I am an experienced dancer with a backgrounds in Latin dance, House Dance, locking, hip hop, K-pop, and popping. THE REAL MAGIC is where I've mixed these different dance styles to suit the different music genres in the club. This results in a fun, energetic dance that's fun to dance on my own or one that girls love because it seems choreographed.
Many girls I've danced with have told me that dancing with me was the best dance they've had in their life. I've broken down the best and simplest parts of my dancing in addition to all the dancing I've seen in person and am sharing it with you to get you dancing from ground up.
To learn what I'm sharing with you, I spent many years going to clubs 3-5 times a week. I don't know anyone who's gone to as many clubs as I have. I eventually started showing up really early to clubs (9pm!), or collected discount flyers like they were grocery store coupons so I wouldn't go broke from the cover fees.  
Eventually, I started taking my dance around the world and vlogging about it. I strongly believe in lifelong learning, and I really love to dance and inspire people. Please have a look at some of the random dance videos I've made!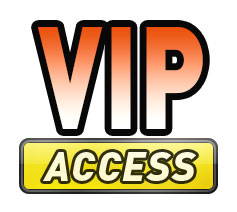 BONUS VIP SECTION
Yes, there's more! I believe all my students full value. With the purchase of the Club Dance For Men program(s), you'll get access to the VIP section of this website where you'll have bonus lessons, several dance music playlists, practice songs, reference material, and more!
TESTIMONIALS
Man, I just wanna say thanks. 5 years ago, I quickly learnt a few of the moves from your programs and went clubbing with my friends. Of course, amateur likes me didn't dance as good as you, but I still picked up the prettiest girl in the club. Now, she is my fiancée.
- Michael Lai
Glad to watch some of your newer videos man. Back when I was just starting to go out hitting the clubs, I watched a ton of your videos. I'm no expert, but I can dance comfortably now without all the anxiety and worry I had when I first started. Thanks for your programs, man.
- Andrew Choi
Thank God i found your program. I just went clubbing for the first time and it was awkward because I didn't know how to dance! Now I'm OK. Thanks.
-Jonas Johansson
I think the first basic program for men is a great starter to help you learn dancing. Remember to video yourself to see how you look and continue to absorb information from others as well.
- George Cavazos
The Club Dance programs are awesome, just in case someone is undecided about buying them. 
- The New Woodsman
So thankful for this. You break it down for left footed beginners well! You might have just saved my life.
- Darryl L.
I bought your Club Dance programs and they are great! I'm getting better every freakin day!! Love it! 8-)
- Larry Jones
This is cool stuff. I like how you pay attentions to changing as the music changes. Dancers who know the music well have a huge advantage. 
- Tariq S
DUDE! I just watched only 1 of your videos and I seriously have NO idea how to dance but this is helping me SOOO much! Love your programs! I'm like 29 and have never been able to do much but always wanted to be able to dance with a girl comfortably. Keep this stuff coming PLEASE!
- Peter Rafferty
YOUTUBE VIEWS
Some of my dance instruction videos have amassed substantial views, and helping several men learn how to dance in clubs!




Over 5 hours of material!
(each level)

BUY BOTH LEVELS FOR $98 $80
(use coupon code: TWOEDM)