LEARN HOW TO REALLY DANCE WITH A GIRL AND GRIND IN A CLUB!
PARTNERING DANCE MOVES FOR THE CLUBS AND SOCIAL EVENTS THAT WILL TRANSFORM YOUR DANCE EXPERIENCE. START WITH SIMPLE TURNS THEN LEVEL UP THE HEAT.
It's time for men and women to have MUCH more fun on the dance floor. Our revolutionary Club Dance Partnering series features::
| | |
| --- | --- |
| | Simple fun starter moves and turn patterns to get women interested and opened up |
| | Several smoking grinds and variations GUARANTEED to make the dance floor sizzle. |
| | Hip bumps, cheesy dance moves, and other fun, inventive partner moves to create the party! |
| | Important demos to show you how to integrate the moves with individual Club Dance |
| | Over 50 different commerical club tracks covering everything: Hip Hop, EDM, House, Reggaeton, Top 40 Dance, and more |
| | Access to the VIP section of the website where you'll get lots more content to help you along the way |
| | Learn how to combine and transition your dance moves smoothly with the music. |
| | NO formal steps. The focus is on style. |
| | Attraction tips and concepts to make you noticed. |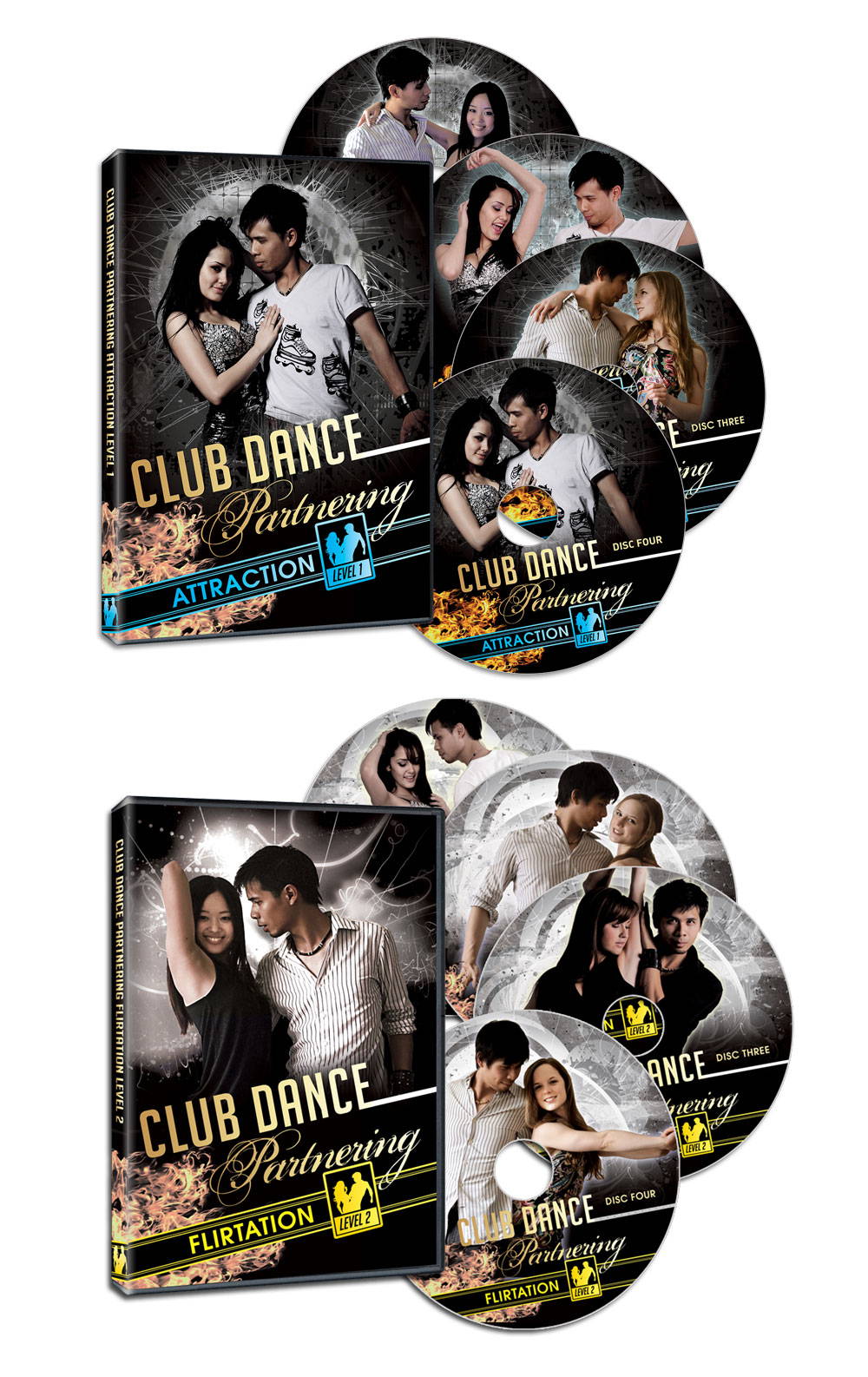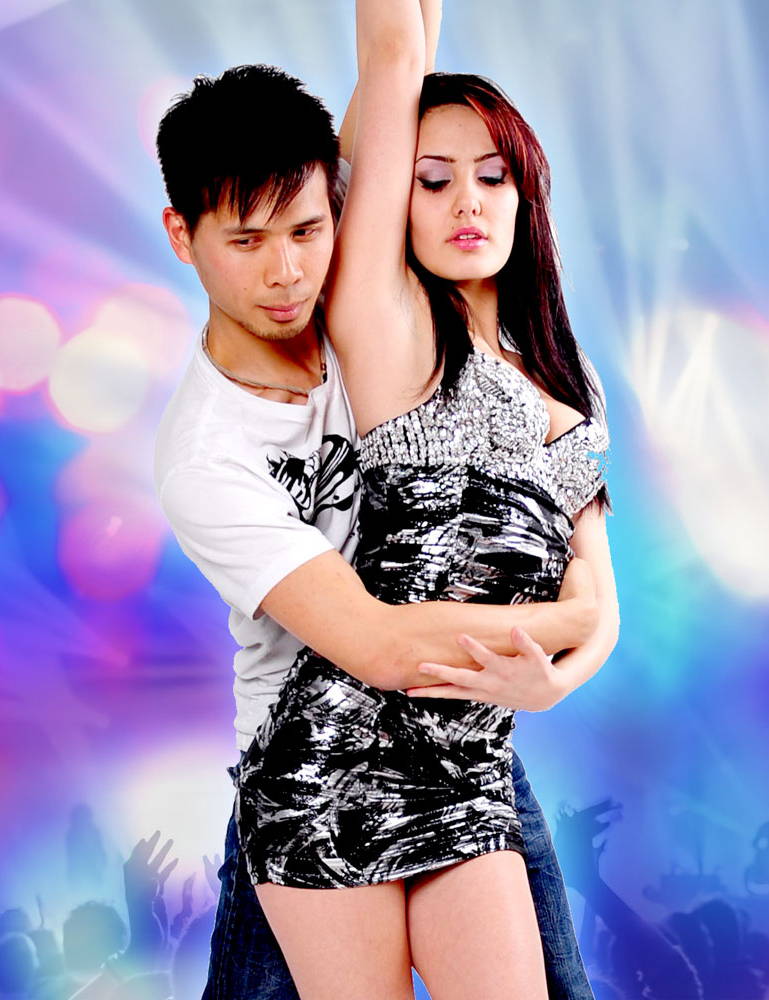 Hi, my name is Jesse. I also go by the dance name Ki'une. I've created the most complete beginner Club Dance program. I've spent several years going to nightclubs and wondering if there could be more to Club Dance than just dancing the same moves all night or dirty grinding.  
Coming from a dance combined and personal improvement background, I started experimenting with dance moves to improve myself and my dance experiences. It immediately showed results, and I knew I had something. I was having a blast whenever I went out dancing at clubs, weddings, and social events, and the girls I danced with loved it.  
I developed the system further by teaching wedding dance for couples and students, testing rigorously in the clubs, until I could put it all together, which I offer to you today.
Club Dance Partnering is more than an innovative set of dance moves. Combined with the moves in the individual series, you'll learn to mix and integrate the moves, adapt them to different styles of club music, add personal style, and use attraction concepts to make an impact on the dance floor.  
| | |
| --- | --- |
|   | HAVE YOU EVER... |
| | Felt clueless and even helpless on the dance floor with a girl? |
| | Got good signals from a girl, but couldn't muster the courage to take things further on the dance floor because you didn't know what to do? |
| | Lost the attraction on the dance floor because of your bad dancing or being unable to move things forward? |
| | Wanted to learn how to grind properly or wanted to do more than the same grinding move all night? |
| | Wanted to have more funon the dance floor at a party, wedding, or social? |
| | (LADIES) Wished that guys in the clubs could do more than just the same dirty grind? |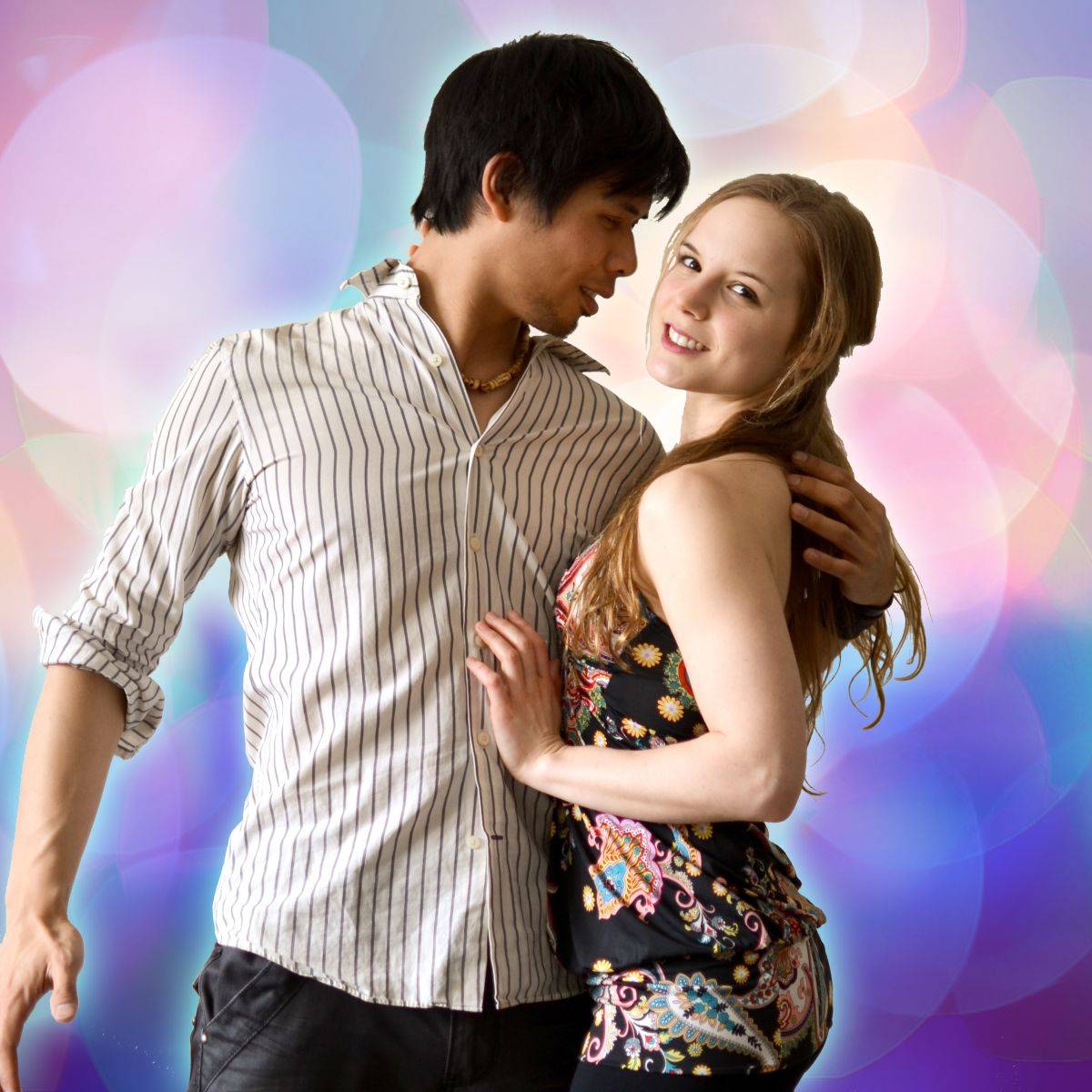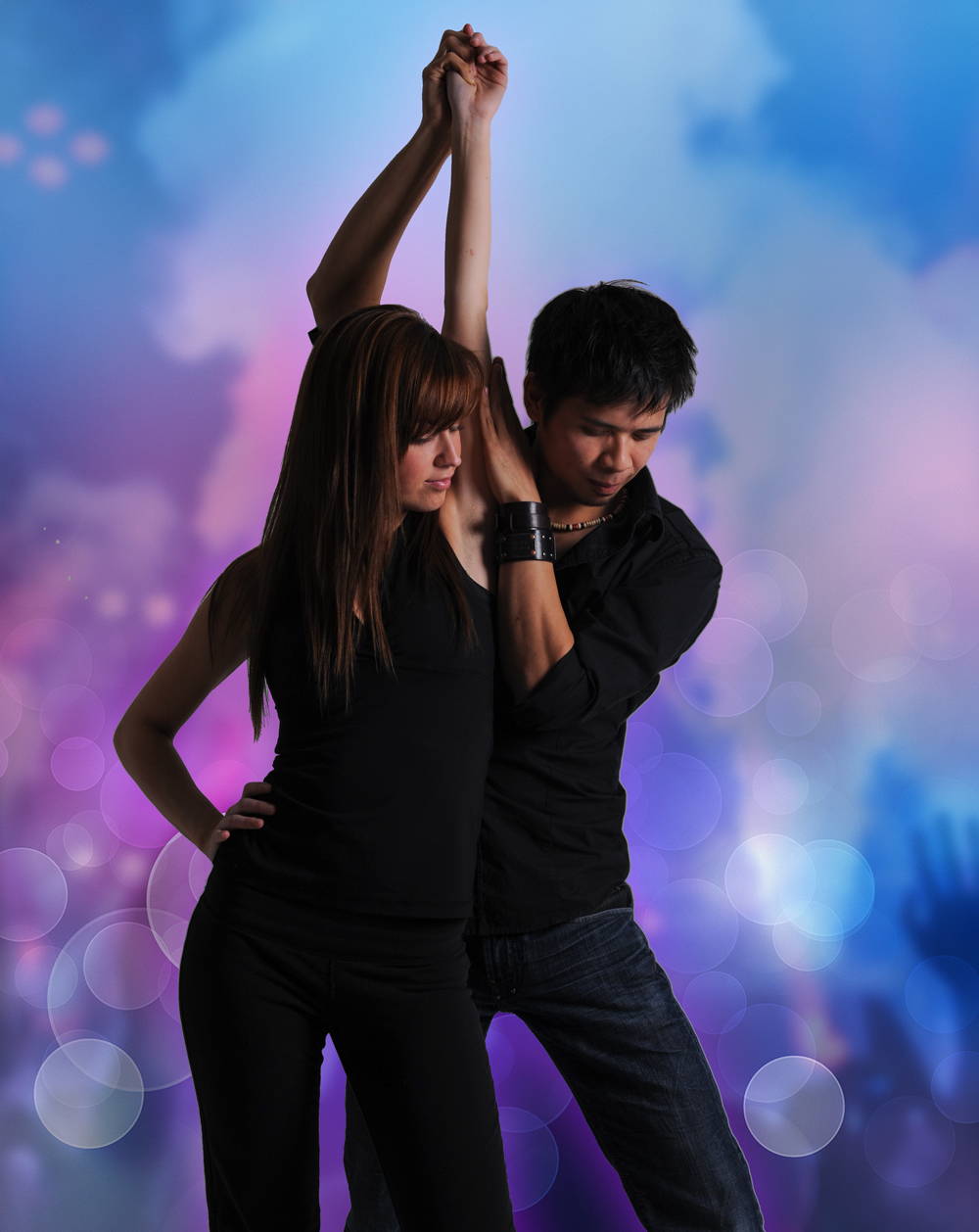 REAL DANCE MOVES FROM REAL EXPERIENCES
As many of my students are beginners, I've designed my programs accordingly, so you can start easy and finish strong. In Club Dance Partnering Level 1, you'll learn dance moves and combinations that are easy to do yet are incredibly fun.  
In Club Dance Partnering Level 2, a little more confidence will be required from the guys. The moves are just as easy to do as in Level 1, but they'll be closer in nature and the styling will be more focused to the music (musicality).
You'll learn how to initiate a dance with a girl, and do some fun and interesting dance moves that no other guys are doing to get women interested. From there, you're in the driver's seat: Get close, get more seductive, and heat things up between you two.
The material covered in Club Dance Partnering is not just a set of made-up moves and thought would look good in the clubs. The program has taken years to put together, through countless hours in the clubs and teaching to men, women, and couples. Because of this, they are GUARANTEED to work.
The Cyclone is a fun turn pattern that I created that can be done at any time. Women love it and it's easy to do because it's off-rhythm. Although you can say it's just a three-turn pattern there are many subtleties, such as the initiation, inside turns, and styling with different types of dance music.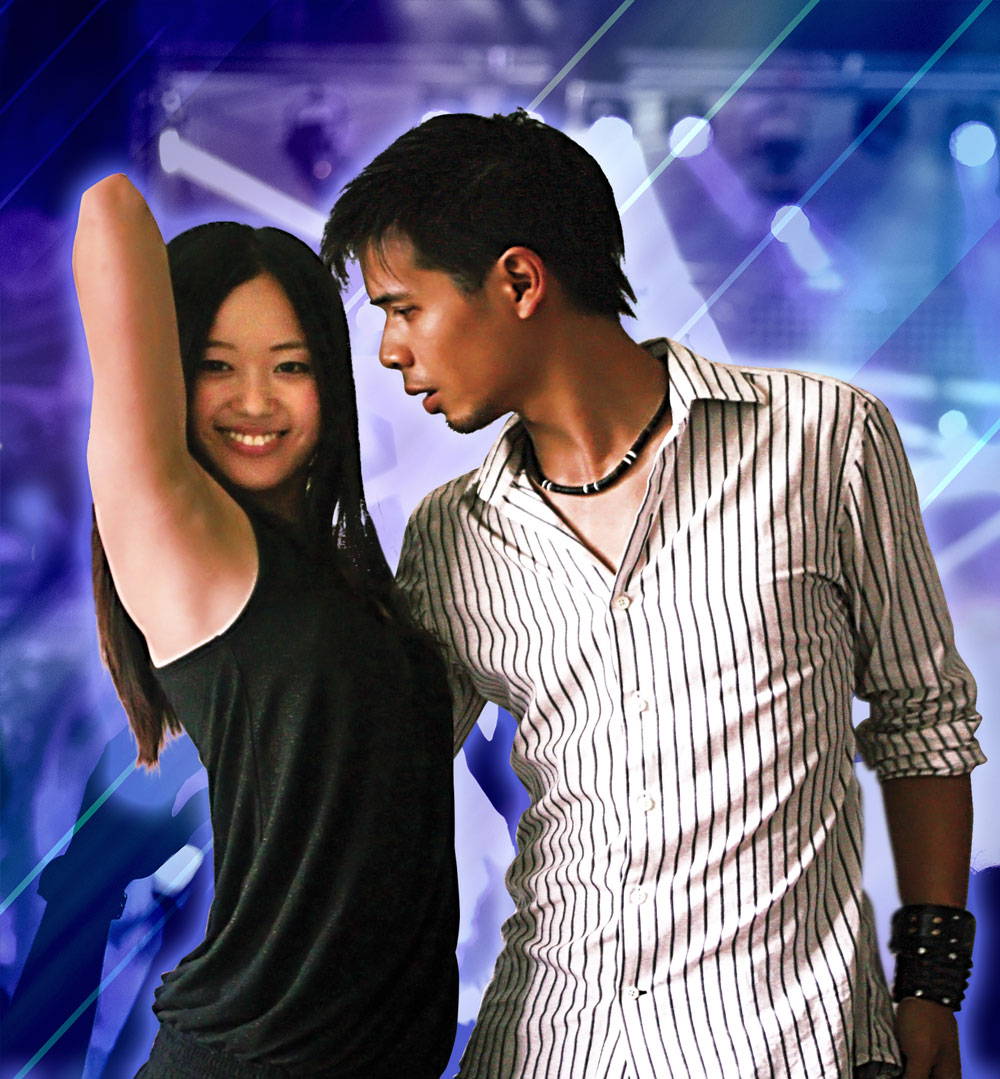 REAL DANCE PARTNERS
The programs are fantastic for couples, and are awesome for single men. My dance partners are REAL, I've met them in the clubs, and you can see that they have varying dance abilities. The important part is being able to lead your partner confidently, whether it's your girlfriend or someone you've just met. The concepts I cover several attraction related concepts in the programs.  
This is really important for me because it shows that my program is genuine, the material works, and the on-screen chemistry between my dance partners and I is REAL. On top of that, my dance partners have varying skill levels - some are beginner while others are good dancers - just like in real clubs. This allows me to show how to adapt and lead with confidence works for all situations. These concepts are touched upon in all my programs, but are most expanded on in the Club Dance Partnering Level 2 progam.
Club Dance Partnering is the result of a lot of hard work and experience. My work is club-tested and proven to work, and my teaching experience shines through. This is the REAL DEAL.
GET CLOSER
In Level 2, you'll learn how to close the distance into a woman's personal space with some incredibly intriguing dance moves. In addition, I cover club dance targeted concepts such as musicality so you're not stuck out in the open dancing or just grinding in one position. We'll also mix in cheesy dance moves to keep things fun.  Variety is key to attraction.  What you wish to do to take it from there is entirely up to you at that point! :) I strongly recommend getting both Level 1 and 2 together since they're the same difficulty and each contain a different set of dance moves.
FLIRTATION, ATTRACTION, AND MORE
You'll see how the Club Dance Partnering moves work together with the individual club dance moves in the Club Dance For Men or Club Dance For Women series.
There's nothing sleazy about learning how to dance with a girl and lead a woman properly on the dance floor to amp up the attraction. Being socially confident is all about personal improvement. This is something I firmly believe in and I even keep a personal development blog all about this. Learning is always an investment in yourself.
In fact, we're in an age where socializing and meeting women in person is happening less. Most women would agree that in today's digital world, they wish they could organically meet guys on the dance floor than getting swiped left on Tinder. In fact, the problem is so big that there are pickup coaches for women now. This just means the odds are in your favor if you're a guy who knows how to dance.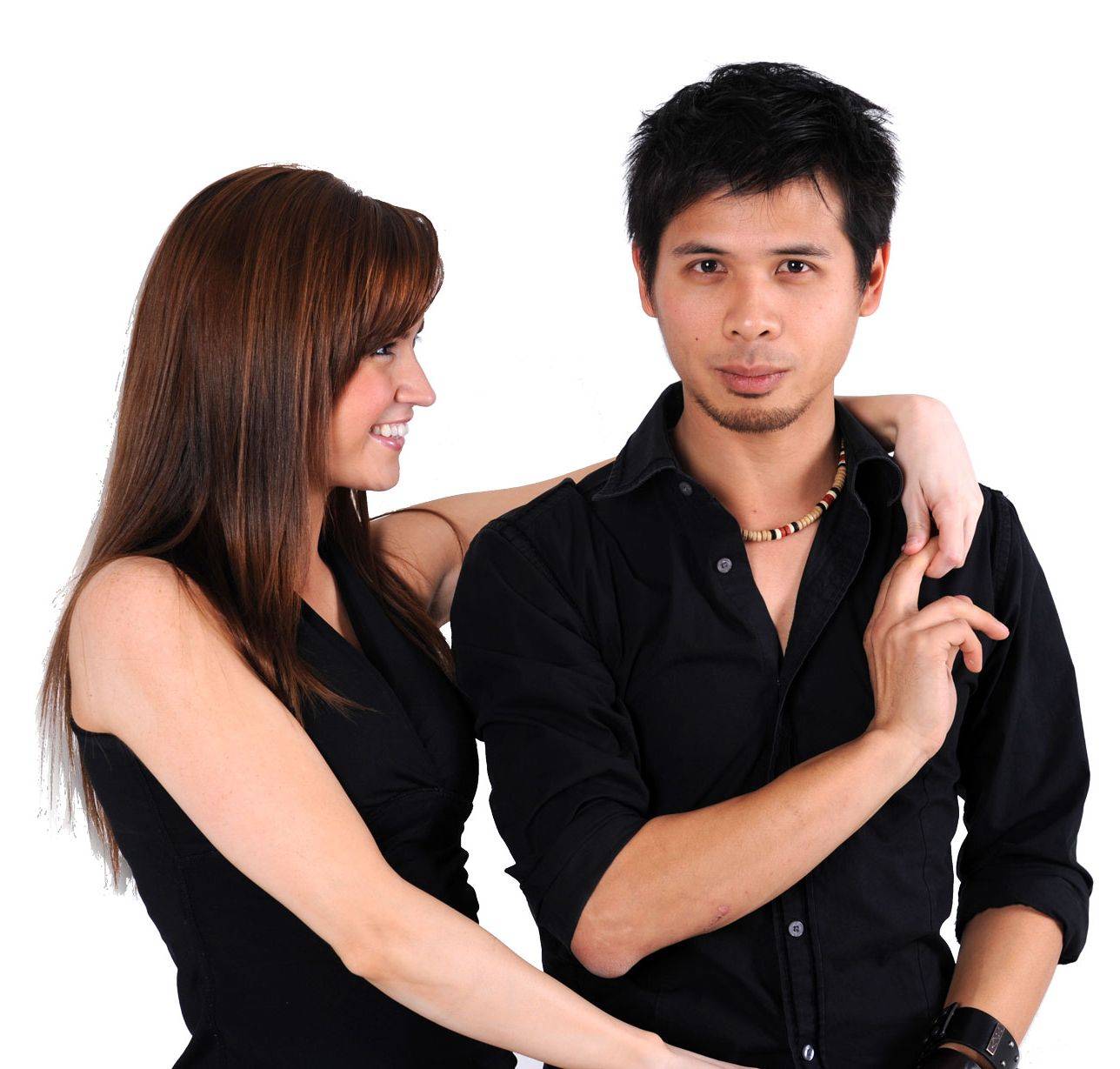 The Crouching Tiger is one of my all-time favorite go-to partnering dance moves. It's part of the Club Dance Partnering Level 2 program. As you can see, it's easy to pull off, but requires confidence and a strong lead for the final turn.
GREAT FOR BEGINNERS. PLENTY OF SEDUCTIVE MOVES FOR THOSE WHO WANT MORE. ALL CLUB-TESTED.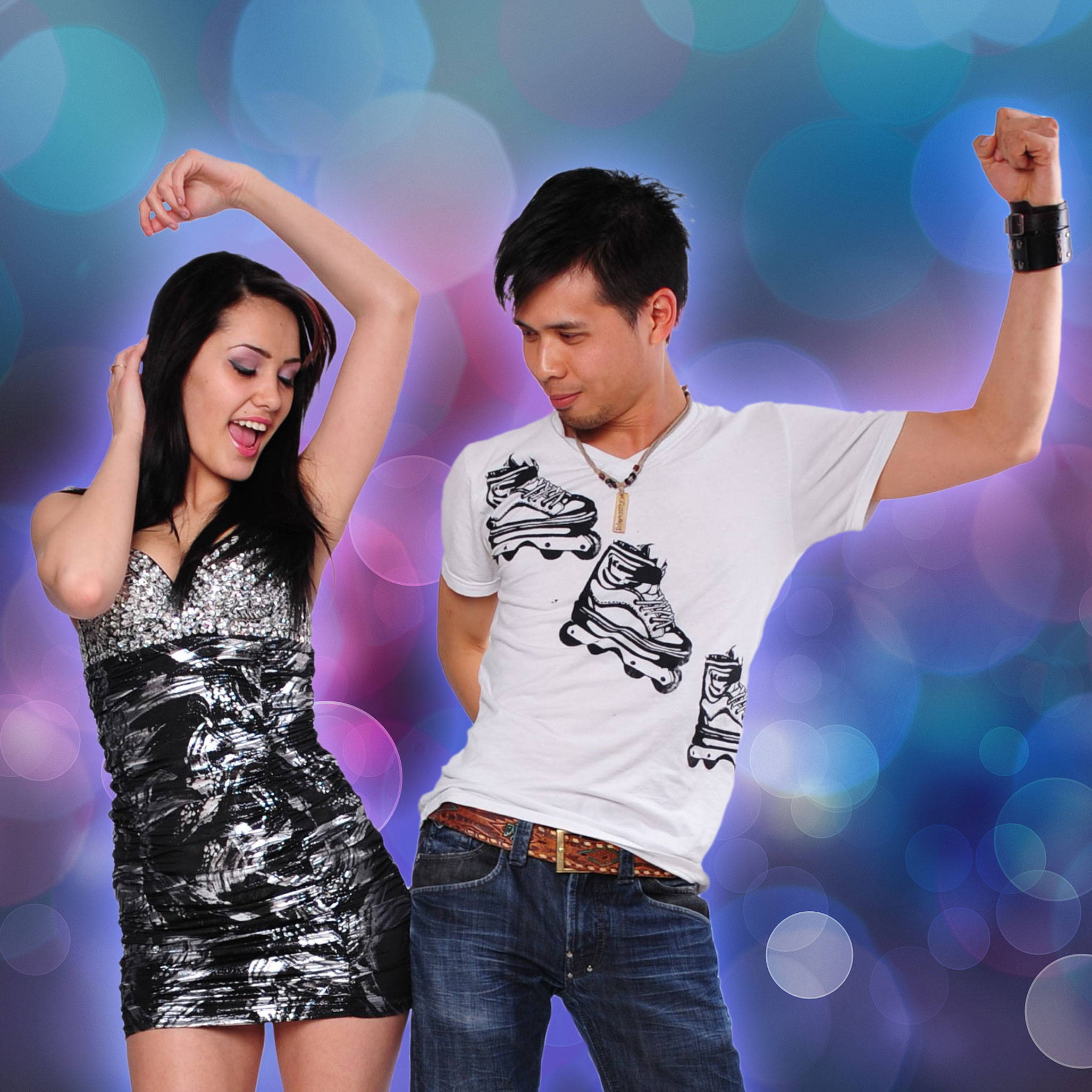 With Club Dance Partnering, get ready to...
| | |
| --- | --- |
|   | Turn Up The Heat.  Learn how to go from fun bumping and teasing to sexier dance moves such as The Crouching Tiger, grinding variations, and more. |
|   | Go Beyond. Wondering if there's more to club dancing than just grinding? Go Beyond and find out that there's much, much more! |
|   | Stand Out.  Don't blend in with all the average frustrated club guys standing on the sides not knowing what to do or the dirty club guys.  Get out of the same old club routine and capture the attention of the ladies! |
|   | Get Confident.  Dancing well leads to overall confidence improvement.  Start with some easy moves to get you comfortable. Graduate to heading to the center of the dance floor and creating the party! |
|   | Take The Lead.  Nothing exudes "alpha" more than taking the lead.  Learn how dancing makes you incredibly attractive to women. |
THE CLUB DANCE MASTERCLASS FOR MEN: GO FROM ZERO TO HERO ON THE DANCE FLOOR!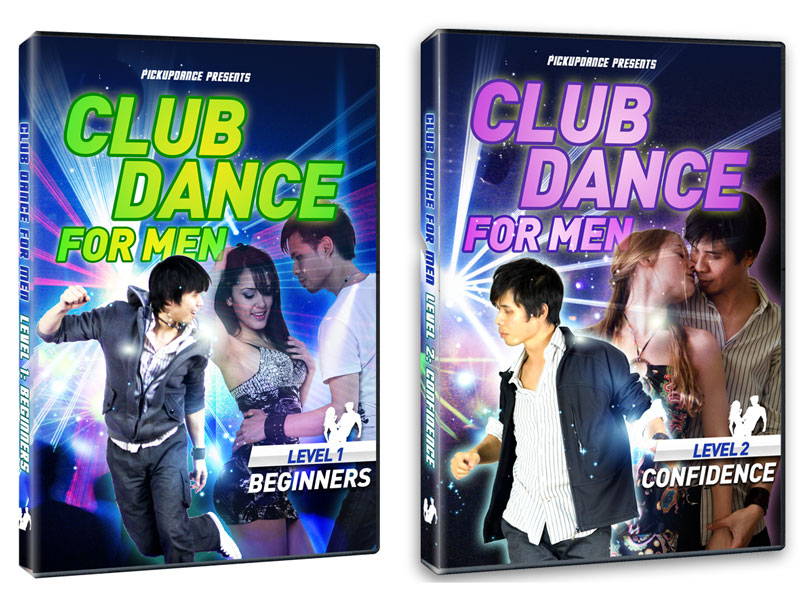 START WITH THE BASICS
If you're an absolute beginner, then everything begins with Club Dance Series. This is the foundation program where you'll learn the core moves, rhythm, and basic steps to get you comfortable.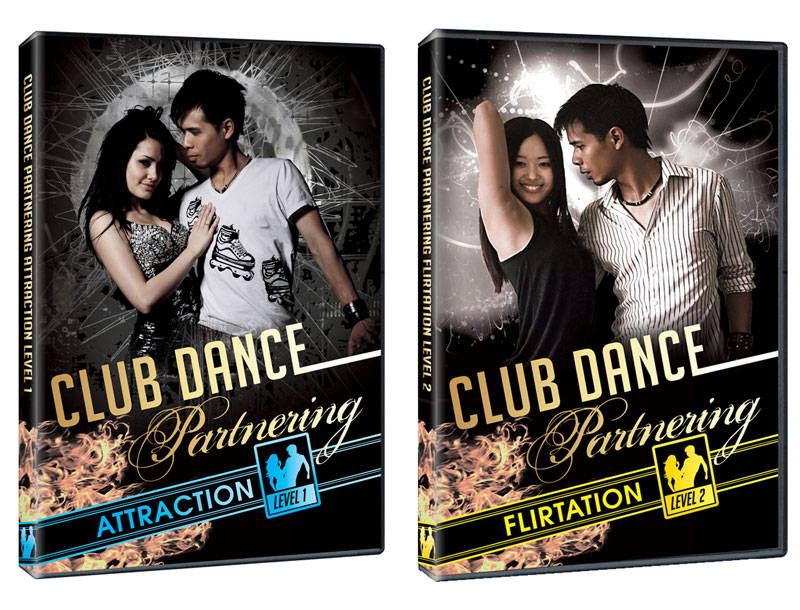 LEARN HOW TO DANCE WITH A GIRL
Once you have the basics down, it's time to progress. Learn how to dance with a girl in my Club Dance Partnering Series. Start with basic turns, flirt a bit, then turn up the heat by grinding and seductive moves.
MORE THAN GRINDING
The Matrix Grind is my variation on the typical grind that I created a long time ago. It's fun and sexy at the same time. It's awesome for hip-hop but suprisingly works well for EDM since several songs have "quiet sections". I teach grinding moves, but remember, it's optional to match your age, personal style, and music preferences - there are a TON of other moves to try as you can see in the trailers. The Matrix Grind is part of Club Dance Partnering Level 1, but I strongly recommend getting both Level 1 and 2 together since they're the same difficulty and each contain a different set of dance moves.
ABOUT ME
I am an experienced dancer with a backgrounds in Latin dance, House Dance, locking, hip hop, K-pop, and popping. THE REAL MAGIC is where I've mixed these different dance styles to suit the different music genres in the club. This results in a fun, energetic dance that's fun to dance on my own or one that girls love because it seems choreographed.
Many girls I've danced with have told me that dancing with me was the best dance they've had in their life. I've broken down the best and simplest parts of my dancing in addition to all the dancing I've seen in person and am sharing it with you to get you dancing from ground up.
To learn what I'm sharing with you, I spent many years going to clubs 3-5 times a week. I don't know anyone who's gone to as many clubs as I have. I eventually started showing up really early to clubs (9pm!), or collected discount flyers like they were grocery store coupons so I wouldn't go broke from the cover fees.  
Eventually, I started taking my dance around the world and vlogging about it. I strongly believe in lifelong learning, and I really love to dance and inspire people. Please have a look at some of the random dance videos I've made!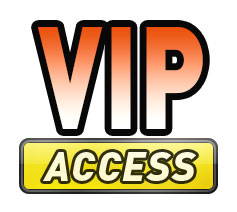 BONUS VIP SECTION
Yes, there's more! I believe all my students full value. With the purchase of the Club Dance For Men program(s), you'll get access to the VIP section of this website where you'll have bonus lessons, several dance music playlists, practice songs, reference material, and more!
TESTIMONIALS
Man, I just wanna say thanks. 5 years ago, I quickly learnt a few of the moves from your programs and went clubbing with my friends. Of course, amateur likes me didn't dance as good as you, but I still picked up the prettiest girl in the club. Now, she is my fiancée.
- Michael Lai
Glad to watch some of your newer videos man. Back when I was just starting to go out hitting the clubs, I watched a ton of your videos. I'm no expert, but I can dance comfortably now without all the anxiety and worry I had when I first started. Thanks for your programs, man.
- Andrew Choi
Thank God i found your program. I just went clubbing for the first time and it was awkward because I didn't know how to dance! Now I'm OK. Thanks.
-Jonas Johansson
I think the first basic program for men is a great starter to help you learn dancing. Remember to video yourself to see how you look and continue to absorb information from others as well.
- George Cavazos
The Club Dance programs are awesome, just in case someone is undecided about buying them. 
- The New Woodsman
So thankful for this. You break it down for left footed beginners well! You might have just saved my life.
- Darryl L.
I bought your Club Dance programs and they are great! I'm getting better every freakin day!! Love it! 8-)
- Larry Jones
This is cool stuff. I like how you pay attentions to changing as the music changes. Dancers who know the music well have a huge advantage. 
- Tariq S
DUDE! I just watched only 1 of your videos and I seriously have NO idea how to dance but this is helping me SOOO much! Love your programs! I'm like 29 and have never been able to do much but always wanted to be able to dance with a girl comfortably. Keep this stuff coming PLEASE!
- Peter Rafferty
YOUTUBE VIEWS
Some of my dance instruction videos have amassed substantial views, and helping several men learn how to dance in clubs!




Over 4 hours of material!
(each level)

BUY BOTH LEVELS FOR $98 $80
(use coupon code: 2PARTNER)