ALL THE BEST DANCES IN ONE AMAZING, SEXY, AND EASY-TO-LEARN PROGRAM FOR WOMEN!
DESIGNED FOR BEGINNERS, COMFORTABLY BOUNCE TO BOLLYWOOD, SHAKE TO BELLYDANCE SHAKE, DANCE SEDUCTIVELY WITH A CHAIR, AND MUCH, MUCH MORE!"
It's time to stop being afraid of dancing and start to have fun. With our beginner dance program for women, you will:
| | |
| --- | --- |
| | Learn these new and exciting dance styles: Bollywood, Belly Dance, Contemporary Hip Hop, Chair Dance, Burlesque, Alter Ego |
| | Learning sexy dance routines, moves, and steps geared for women. |
| | Dance hard-hitting moves with attitude yet keep it sexy. |
| | Learn how to combine dance steps with hand movements. |
| | Dance an additional cardio workout to each of thes dance styles. |
| | Learn how to combine and transition your dance moves smoothly with the music and on rhythm. |
| | Build cardio, core strength, and improve your body tone while having fun. |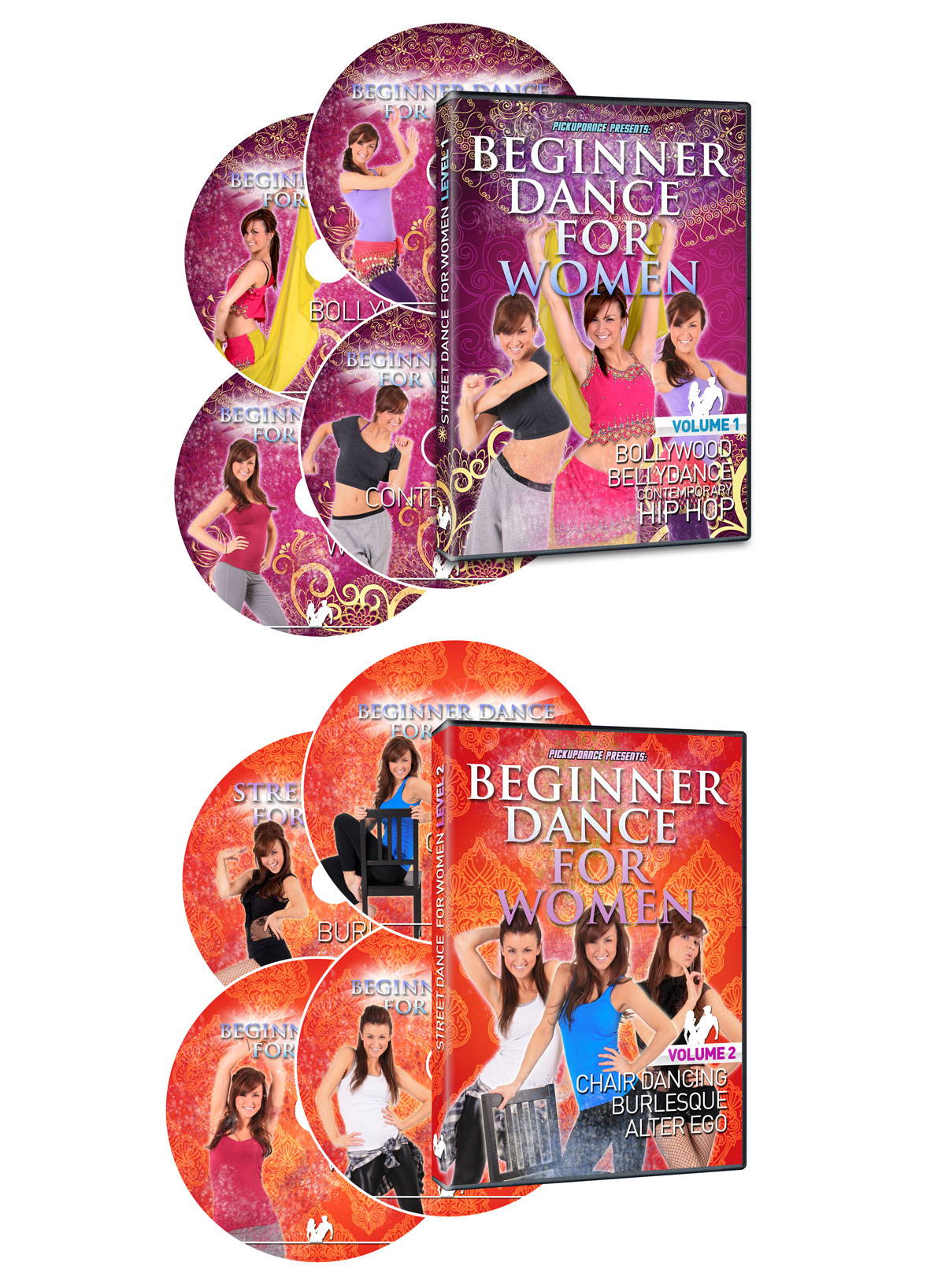 Based on the most popular new dances of today, we've put together an exciting dance program that combines fun, fitness, and dancing. Best of all, the program is designed for absolute beginners, so you can take your time learning from the comfort of your own home. The variety of the Beginner Dance For Women program dances will take you everywhere from the zany fun of Bollywood dancing to the sexy, seductive chair dancing routines.
And of course, the program is designed specifically for women with several introductory street dance elements. Often, when we hear "street dance", we think of b-boys spinning windmills and doing gravity-defying handstands - but there's much more to that with street dance. It should be interpretive, include all styles of dance, and most of all, FUN. And, since the program is ladies first, we go where the boys don't dare - shimmying, flirting, teasing, moving our hips, rolling our bodies, and showing off all our sexiness.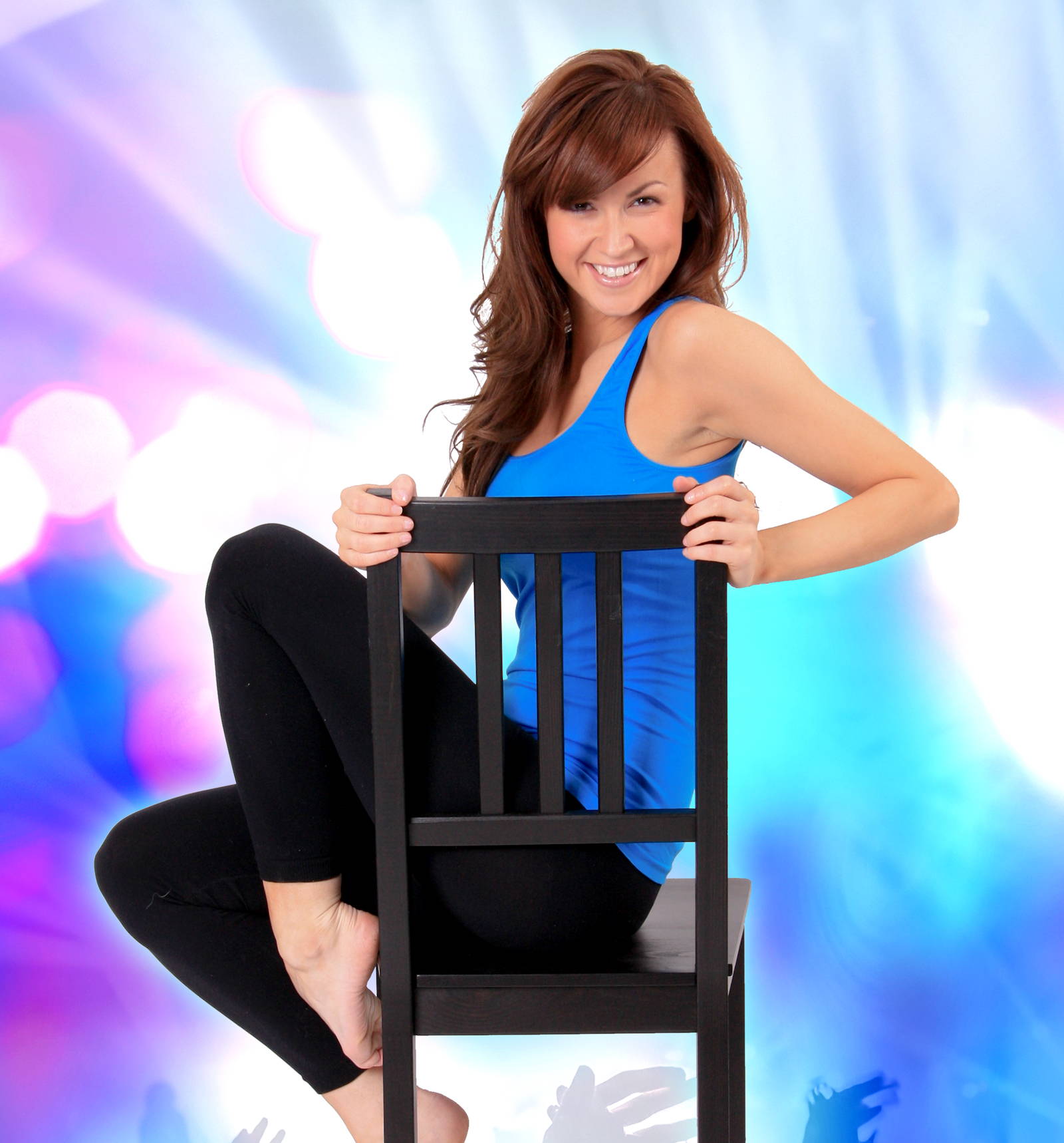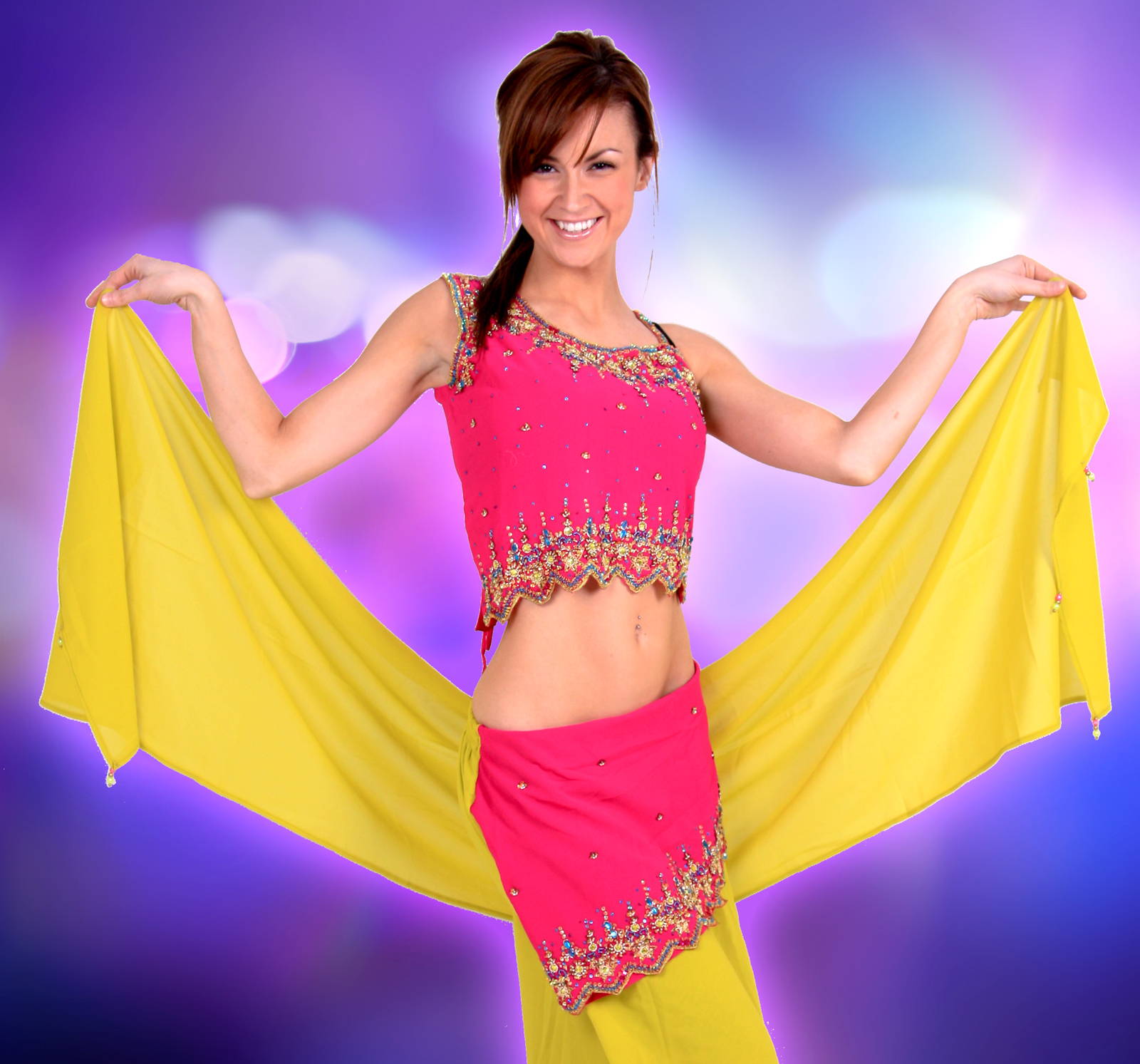 BEGINNER DANCE FOR WOMEN VOLUME 1
In Beginner Dance For Women Vol. 1, we start off big with the fun, energetic style of Bollywood, which is imported from India. You'll bounce, isolate, and use interesting hand movements while learning plenty of new dance moves and having A LOT of fun. Next, we'll take the focus onto your body, and work your shoulders, chest, tummy, and hips as we learn the shimmies and shakes of belly dance.
Finally, we finish with one of Angela's specialities - contemporary hip hop. Contemporary hip hop is a newer form of hip hop that's popularly used in music videos, on TV shows, and stage performances. Angela teaches a smooth, girls-only style of contemporary hip hop that's wickedly fun while showing attitude where it counts.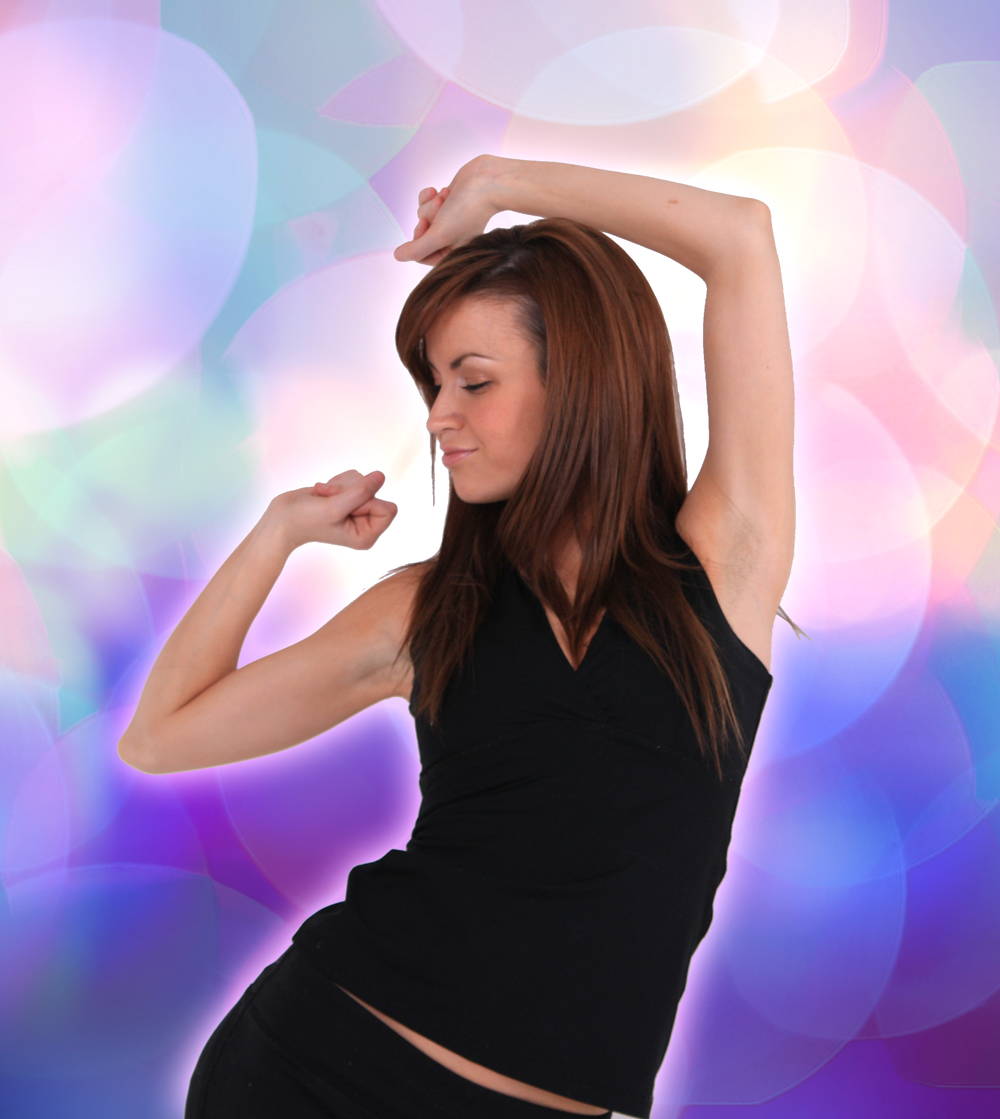 BEGINNER DANCE FOR WOMEN VOLUME 2
Beginner Dance For Women Vol. 2 continues on the fun and ease of Volume 1. It's still designed for beginners, except now we move onto three new and different dance styles. We start off with a bang and introduce a prop - chair dancing. Make sure you choose a strong, sturdy chair because that chair is going to see plenty of action! You'll learn a dance that's incredibly sensual while surprising yourself with how great a workout chair dancing is.
Next, we move onto Angela's custom creation: alter ego. Here, you'll learn how to dance like you're the star of your own music video. Alter ego is an awesome mix of hip-hop, jazz funk, and rock colliding together in a unique dance you're guaranteed to feel like a star dancing to. Finally, Beginner Dance For Women Vol. 2 finishes off with Burlesque - sassy, sexy, and classically playful, you'll have a great time learning how to use a dance to tease.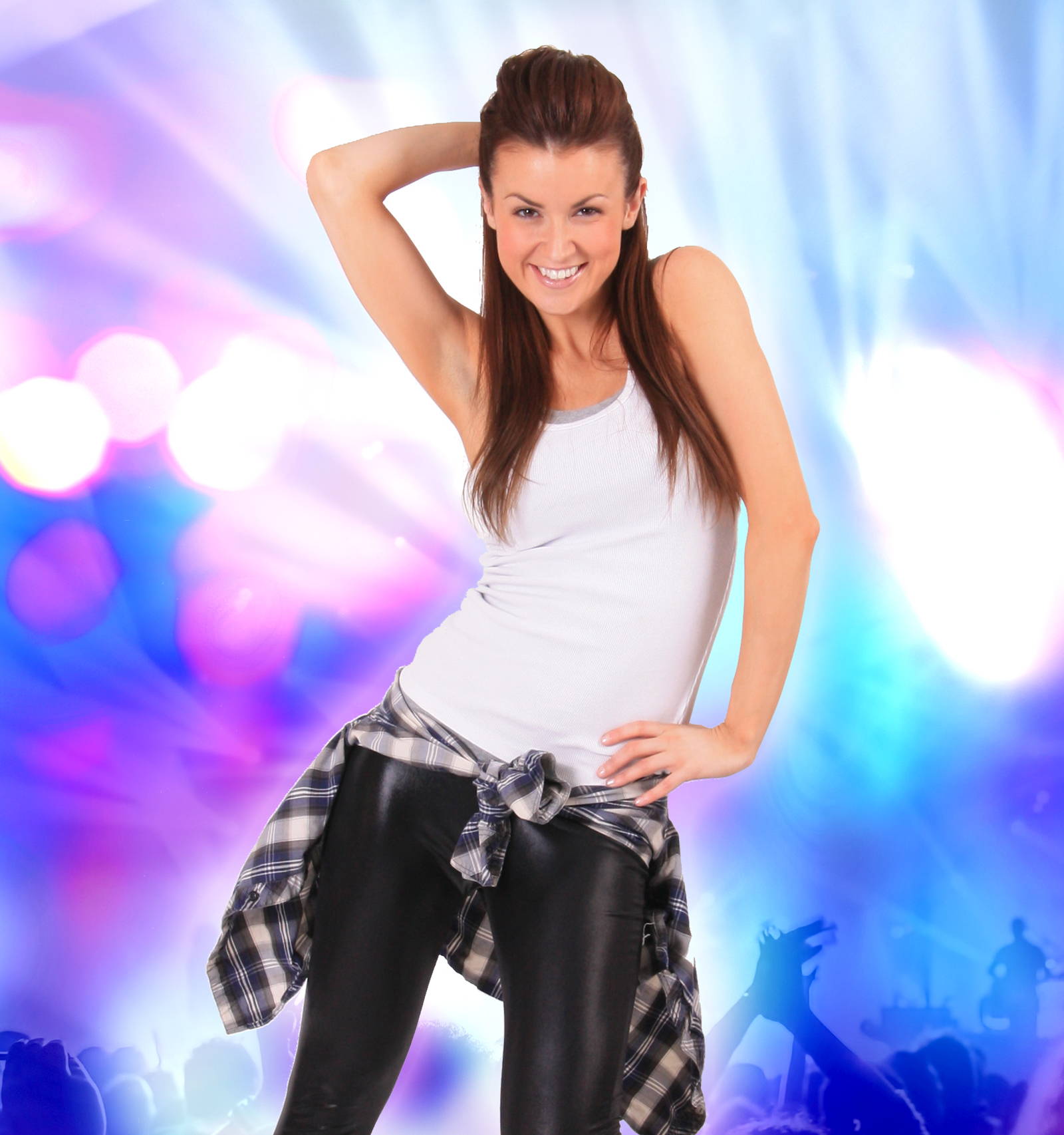 For each unique, exciting dance, Angela will teach you two full beginner dance routines. The dance routines will follow the structure of a dance class, except you have the option to go through the dance steps and practices, if you're stuck on any one move, or wish to perfect it.
The dance routines are built gradually, learning one or two sets of dance moves (called counts of 8 in dance terminology) at a time, and then doing a practice to the newly-learned moves. Afterward, another set of dance moves are built on the existing dance moves and practiced until the full routine is learned.
Don't worry if you don't the moves right away. Angela has plenty of experience teaching beginners, and we've created the dance program with that in mind. The moves have been carefully designed for easy "body memorization". We've chosen moves for beginner dancers, BUT if you think you've got it down, we've put in plenty of extras to keep you busy and coming back to the program.
EXTRA DANCE WORKOUTS
Once you think you've got the two routines for a dance style down, Angela will lead you into an intermediate combination dance routine that will really test your knowledge of the dance. Feel free to use this combination routine to perfect a complete dance routine or as a workout.
But, speaking of workout, we've come up with additional 15-minute workouts based on each dance style you've learned, so you come back for more. That's right, in addition to the dance routines you've learned, you'll do a Bollywood workout, a Belly Dance workout, and a Contemporary Hip-Hop Workout in volume 1, followed by a Chair Dancing workout, an Alter Ego workout, and a Burlesque workout in volume 2. They're guaranteed to get your heart pumping, your core working, and your legs moving to the rhythm.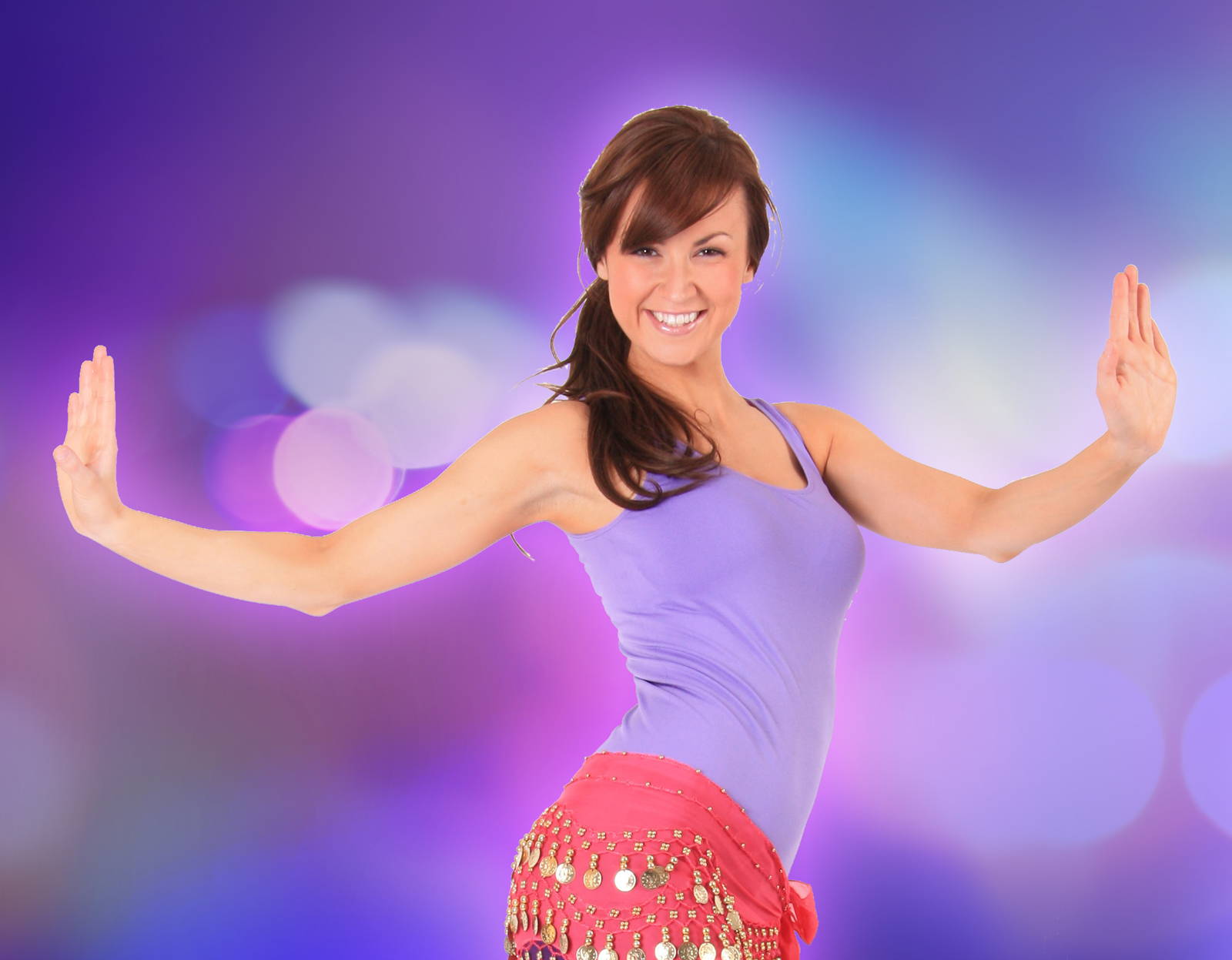 INCLUDES FUN WORKOUT PROGRAMS IN EACH STYLE TO GET YOUR HEART PUMPING AND COMING BACK FOR MORE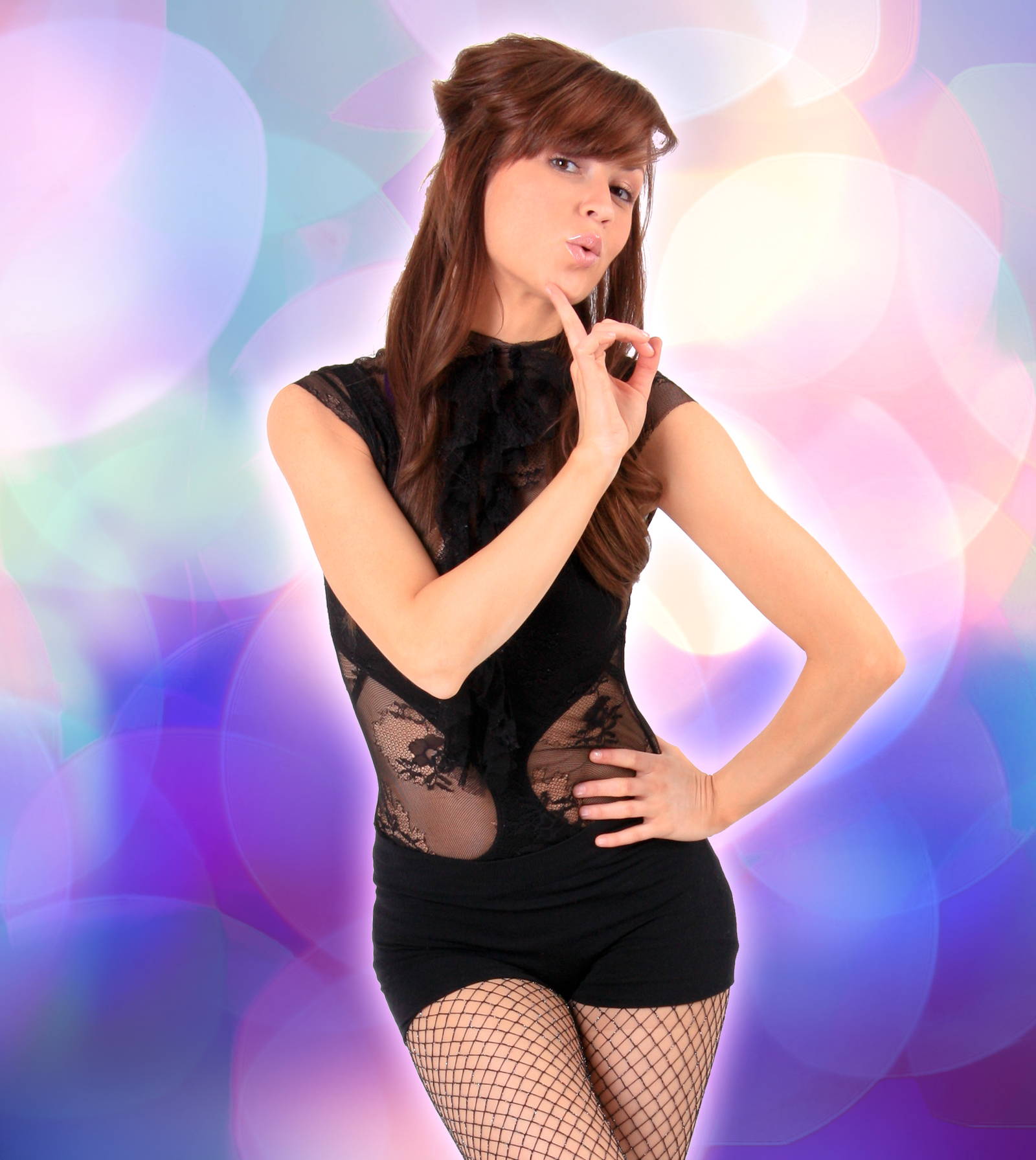 Each volume of Beginner Dance For Women features:
| | |
| --- | --- |
| | 6 dance routines and 3 workouts |
| | EAn intermediate combination routine for each dance when you're ready |
| | Step-by-step explanation in a program designed for beginners |
| | Experienced lessons from a high-profile dance instructor |
| | Multiple practices as you build the dance routine |
| | A full 15-minute stretch warmup |
| | Runtime: Approximately 3 hours 30 minutes |
EVEN MORE FANTASTIC DANCE PROGRAMS!
CLUB DANCE SERIES
Learn basic rhythm and the basic moves to dance in a club. Start with simple steps and graduate to hip isolations and fun dane moves. Perfect for beginners and great for getting out of your shell and onto the dance floor!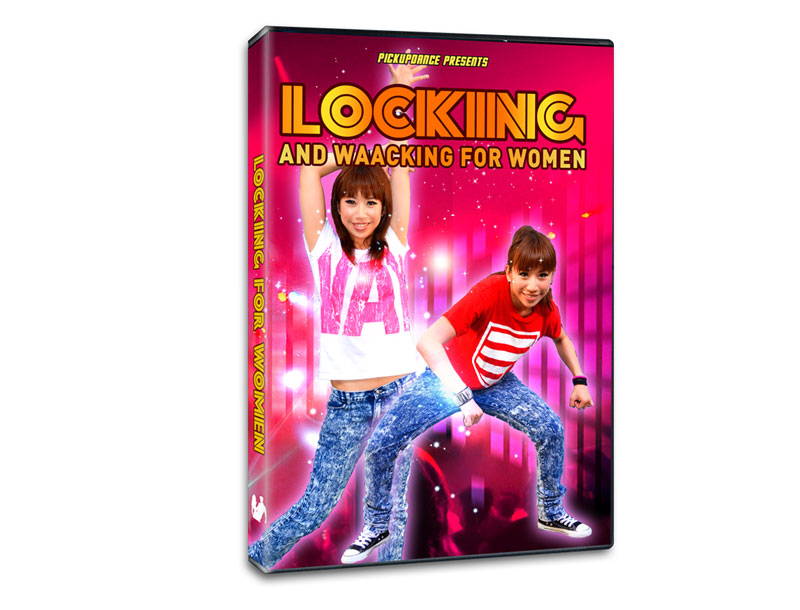 LOCKING AND WAACKING
Join Lydia and learn the funky Locking style of street dance, but give it some serious feminine flavor. Then progress on locking with waacking, a street style that's heavy on arm movements, and sexy with attitude.
ABOUT ANGELA
Pickupdance instructor Angela is a professional dancer, choreographer, fitness teacher, and dance instructor. She has over 15 years of experience teaching dance, from beginner children's jazz funk classes to complex hip hop routines for competitions. Her work includes being on several high profile dance videos that have over 10 million combined Youtube views, as well as a dancer for Katy Perry. Check out her dance reel below.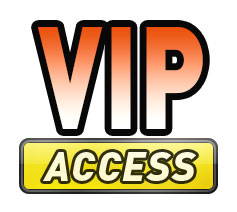 BONUS VIP SECTION
Yes, there's more! We believe in giving all our students full value. With the purchase of the BeginnerDance For Women program(s), you'll get access to the VIP section of this website where you'll have bonus lessons, several dance music playlists, practice songs, reference material, and more!
TESTIMONIALS
Thank you so much! I feel a little less like I have 3 left feet!! Sometimes it's hard to unleash your inner sexiness, but this makes me feel a wee bit more comfortable to do so.
- Tracy Hanusiak
Loved it. Thanks so much for the step by step process. You are lovely.
- Katherine Chen
I looked at it and was like, psh, it's not that hard. Then I tried it, I didn't look as good as I thought lol. I'm glad she treats us as beginners so we can keep up.
-Belinda Martinez
You are a great teacher!! Thank you. Keep up the good work!
- Samantha Lim
Thanks so much! Your programs are great! You do a really good job of breaking these steps down. I'm not very good at picking up dance moves quickly and it's nice to be able to practice them at home where there's no pressure to get it right on the first try.
- Anna Waterson
Some of our dance instruction videos have amassed substantial views while helping several women learn how to dance!





BUY BOTH LEVELS FOR $58 $45
(USE COUPON CODE: LOVEDANCE)