LEARN RHYTHM AND HOW TO DANCE TODAY
SEXY AND FUN DANCE MOVES FOR BEGINNER WOMEN THAT WILL MAKE THE CLUBS MUCH MORE EXCITING!
It's time to stop being afraid of the dance floor and start believing that you can become a good dancer. Our beginner dance program for women will teach you to:
| | |
| --- | --- |
| | Get basic rhythm to many different styles of dance music. |
| | Learn core basic steps and fundamental dance moves to get you started. |
| | Dance more comfortably, relaxed, and out of your head so you can actually have fun! |
| | Learn how to isolate and move your hips in a sexy way |
| | Throw out your hands to the music and move them together with your footwork. |
| | Learn how to combine and transition your dance moves smoothly with the music. |
| | Learn some basic dance moves that you can do with a guy. |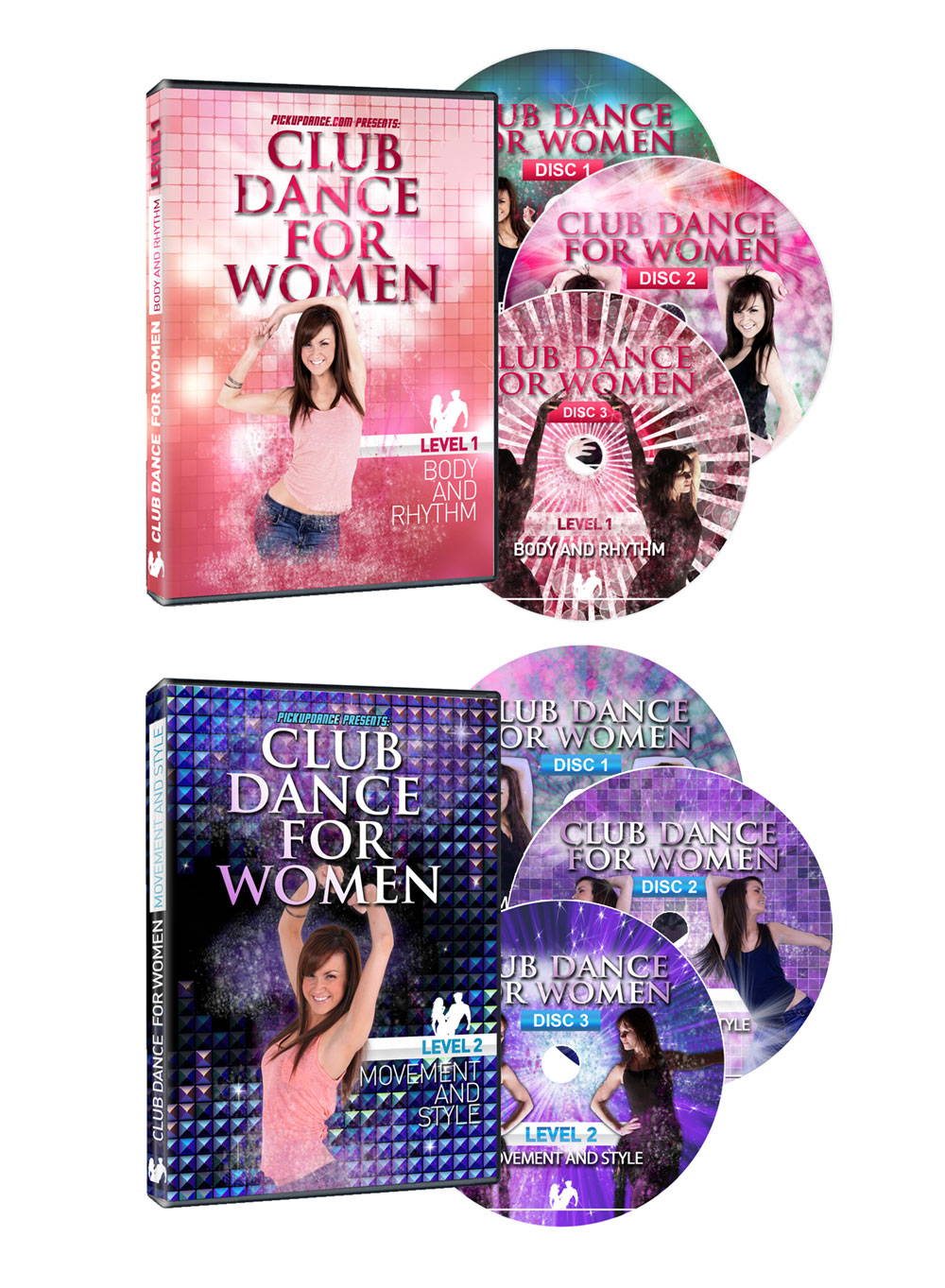 Believe it or not, most women don't think they can dance or say they can't dance, yet we all love to dance.  It's in our nature! If you think you're an absolute beginner, you're not alone, but fear not, our programs are perfect for you! We've spent an extensive amount of time teaching women of all backgrounds how to dance, crafting it JUST FOR BEGINNERS.
Best of all, our love of dancing and teaching experience shows through! We break down each dance move carefully, just as we do when teaching in real life. If a certain dance move is trickier, we isolate each body part and work on them. We also identify common problem areas most women have with certain moves, and show you the best way to becoming a better dancer. Remember, it's more important to dance a few moves with style than to dance a large number of moves poorly!
We also use slow practices and warmups to get you started and familiar with your body. As you get better, you progress to faster practices and sexier dance moves that combine more body movements. Eventually, we'll help you develop your own style as you choose the moves you love most and match the music you dance to.
And, of course, what kind of club dance program would this be if we didn't show how to dance with guys? We show all the latest, greatest moves to mix it up with guys. We keep things sexy WITHOUT letting it get raunchy - from our experience, we honestly believe that's the best way to turn up the heat and intensify the attraction. If you have to flirt a little, what better way than on the dance floor?
| | |
| --- | --- |
|   | LADIES! HAVE YOU EVER... |
|   | Said to yourself "I have no rhythm" or "I can't dance"? |
|   | Needed to drink before dancing, which only made things worse? |
|   | Avoided the dance floor altogether and sat off for most of the night? |
|   | Got tired of the same boring club experience and wanted a FUN NIGHT TO REMEMBER? |
|   | Thought that you were the WORST DANCER IN THE WORLD? |
|   | Got tired of not knowing what to do with your hands while doing the same two dance steps the whole night? |
|   | Felt out of place or uncomfortable at a girl's night out because you couldn't dance? |
|   | Wanted some sexy dance moves to flirt with guys ? |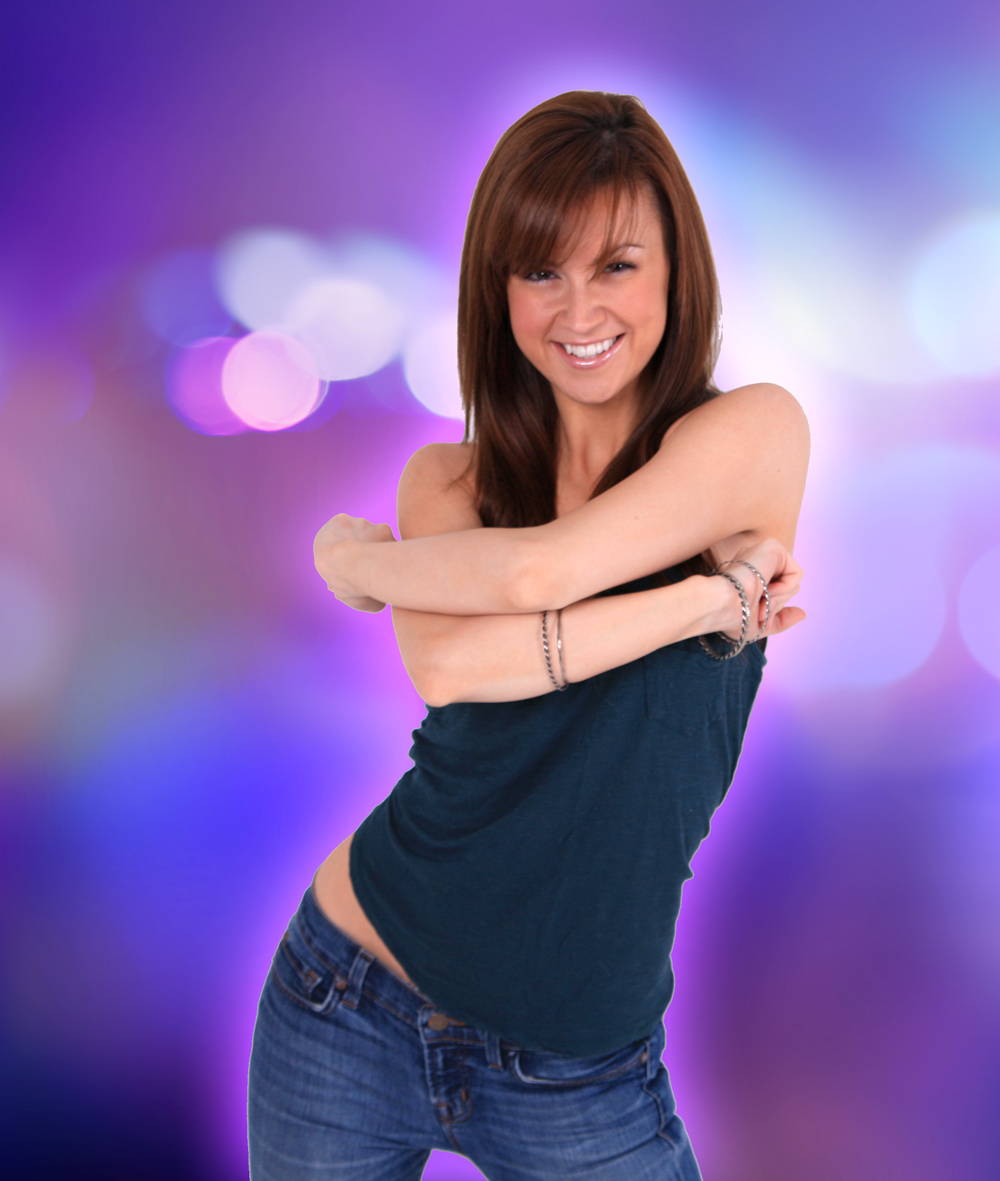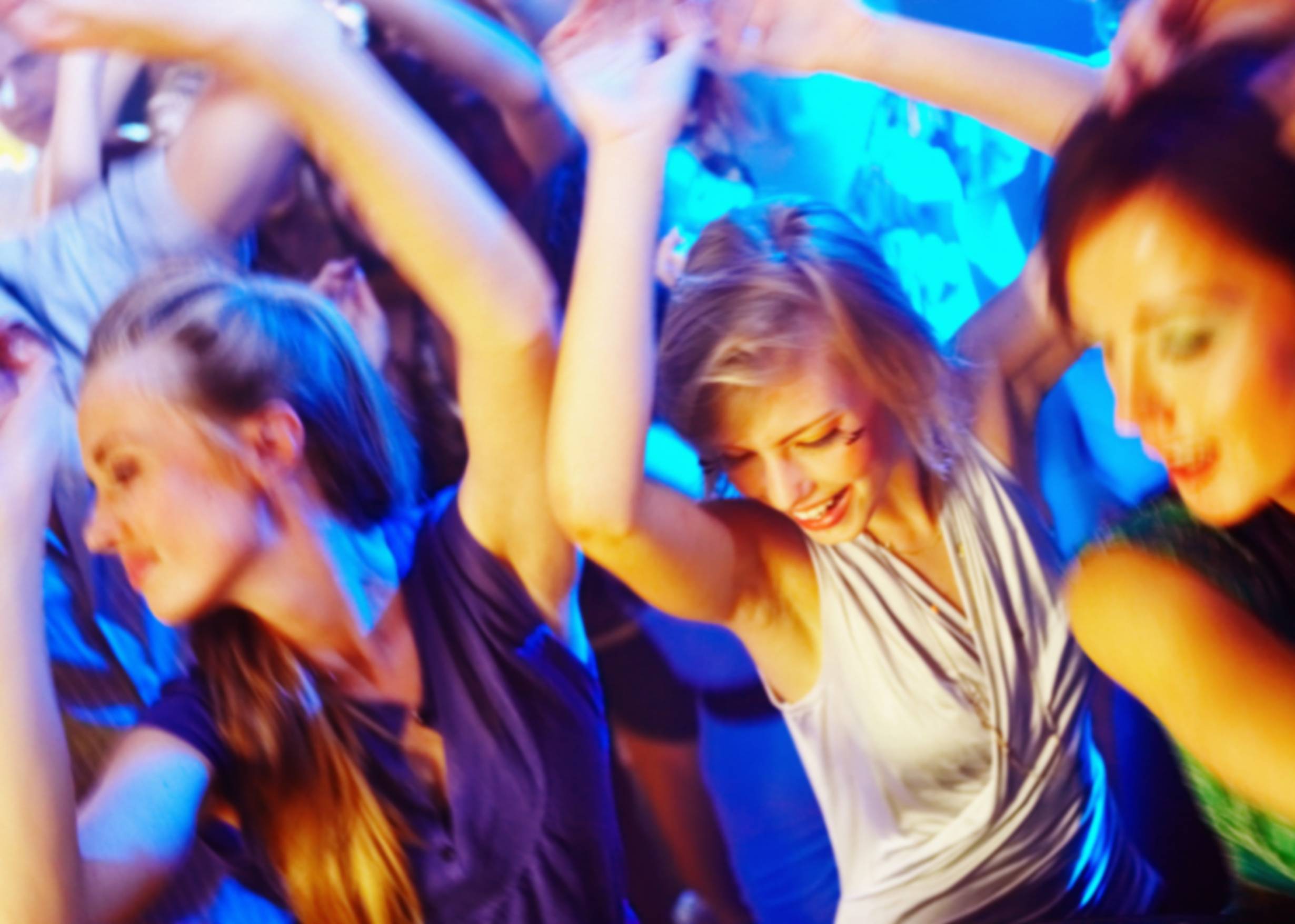 CLUB-TESTED DANCE MOVES
Hitting the dance floor and grooving to all your favorite songs is now within your reach! The warm-ups, practices, and dance moves combined on this video will help you better understand your body and learn how to use rhythm so that you will feel more comfortable when you're in the clubs!
Most importantly, all our moves are CLUB-TESTED. We don't teach dance routines - those are for dance performances and competitions. Our material is made just for the clubs and social events. We've gone out to the clubs a countless number of times with students and have partied the night away on the dance floor.  
Our beginner core dance moves are highly repeatable and work across most styles of club dance music, while our higher level moves branch out to work with different genres of music, whether it be an smooth, urban jam or a high energy progressive house track.
The below dance move is one of our most popular steps from Club Dance For Men Women 1. We do several dance practices to the Girly Bounce to different music as you'll use it to transition to and integrate with other dance moves. It's a simple and effective dance move that works for all types of music.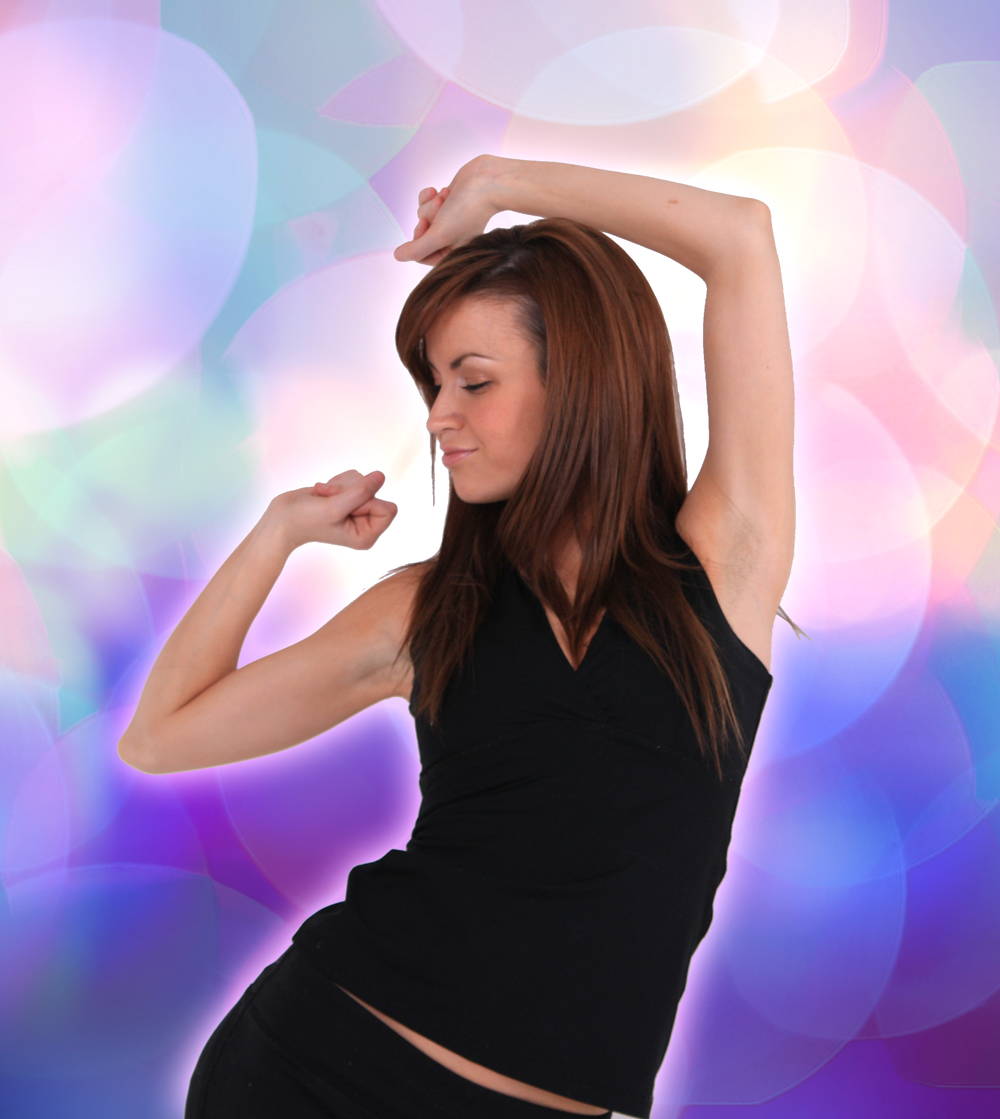 JUST FOR BEGINNERS
Club Dance For Women has been carefully designed for the absolute beginner, so if you're terrified of dancing, think you have no rhythm, don't know anything about club music, uncomfortable with your body, then this program is for you. Angela has spent years instructing women just like you on how to get rhythm, build confidence, and let loose!
First, we start off with some rhythm exercises to different styles of music to get your warmed up.   Next, we step it up with some easy moves accompanied with slow practices. As you get better, you'll move on to the faster practices, and when you're ready, go on to the next dance sexy dance move! If you're not, no need to worry! Just do the practices again - that's what they're designed for!
At the end, we review all the moves learned, combine them, and see how they work to different styles of club music, as well as with a partner
Why waste any time? Get started today and finally have some REAL FUN IN THE NIGHT CLUBS.
TWO GREAT LEVELS
Once you have the basics down, Club Dance For Women Level 2 builds on the foundation moves from Level 1, allowing you to add your own personal style. This dance move, the Scoop and Pose, is a fun Level 2 dance move dance that's particularly good for EDM (electronic dance music). As you do it more, feel free to add in your own poses!
GO FROM FEELING LIKE THE WORST DANCER TO DANCING WITHOUT A CARE!
| | |
| --- | --- |
| | Basic rhythm exercises designed for the total beginner |
| | Easy-to-learn moves followed which help you understand and grow more comfortable with your body |
| | Practice sessions that start with slow rhythms, followed by club speed practices once you're ready |
| | Over 50 licensed  commercial  club tracks , with an increased emphasis on electronic dance music |
| | Separate lessons covering hand movements for each dance step |
| | Tips and styling on how to dance to different styles of music played in a club |
| | Demonstrations that will show you how to incorporate those moves with a partner on the dance floor! |
| | Bonus section videos and music playlists |
EVEN MORE FANTASTIC DANCE PROGRAMS!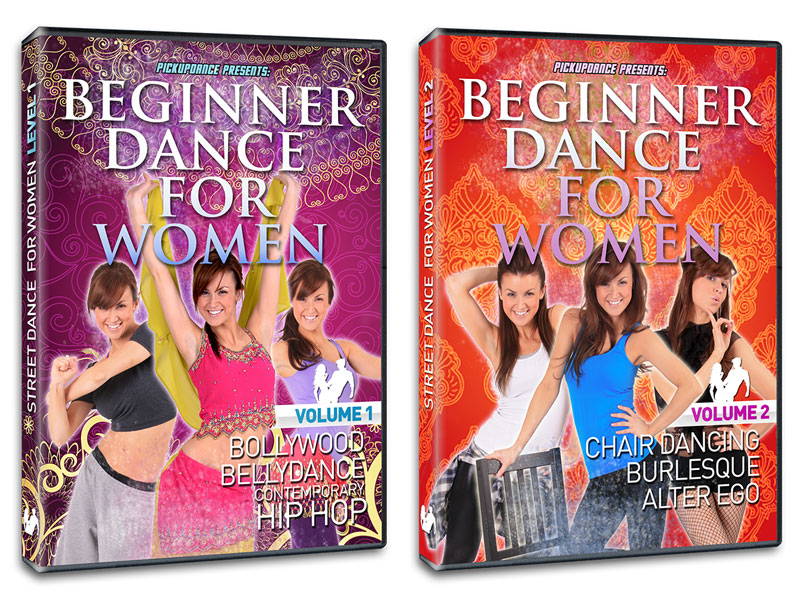 FUN BEGINNER SERIES
A great complement to the Club Dance series, learn how to dance to Bollywood, Belly Dance, Contemporary Hip Hop, Chair Dance, Burlesque, and Music Videos. Learn a few routines to each style then do a custom workout after!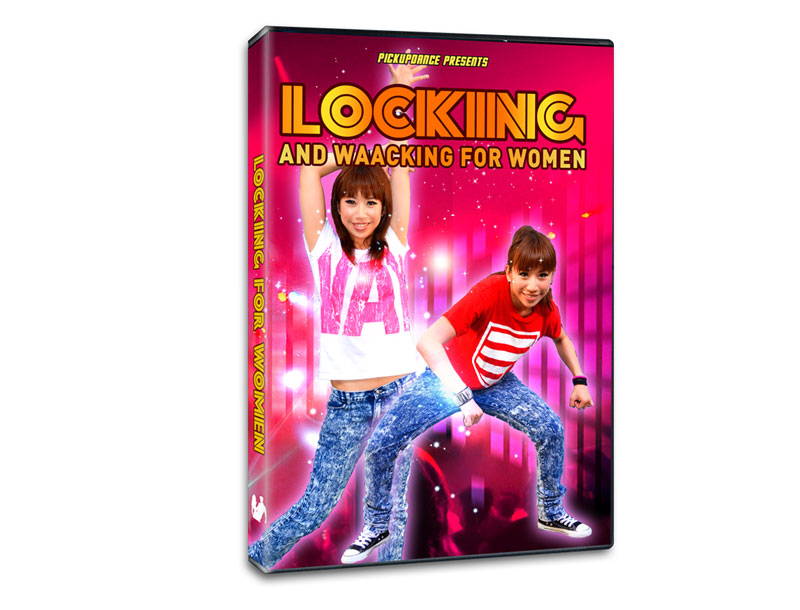 LOCKING AND WAACKING
Join Lydia and learn the funky Locking style of street dance, but give it some serious feminine flavor. Then progress on locking with waacking, a street style that's heavy on arm movements, and sexy with attitude.
ABOUT ANGELA
Pickupdance instructor Angela is a professional dancer, choreographer, fitness teacher, and dance instructor. She has over 15 years of experience teaching dance, from beginner children's jazz funk classes to complex hip hop routines for competitions. Her work includes being on several high profile dance videos that have over 10 million combined Youtube views, as well as a dancer for Katy Perry. Check out her dance reel below.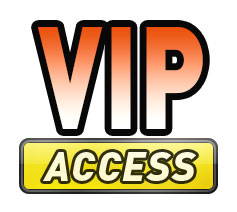 BONUS VIP SECTION
Yes, there's more! We believe in giving all our students full value. With the purchase of the Club Dance For Women program(s), you'll get access to the VIP section of this website where you'll have bonus lessons, several dance music playlists, practice songs, reference material, and more!
TESTIMONIALS
Thank you so much! I feel a little less like I have 3 left feet!! Sometimes it's hard to unleash your inner sexiness, but this makes me feel a wee bit more comfortable to do so.
- Tracy Hanusiak
Loved it. Thanks so much for the step by step process. You are lovely.
- Katherine Chen
I looked at it and was like, psh, it's not that hard. Then I tried it, I didn't look as good as I thought lol. I'm glad she treats us as beginners so we can keep up.
-Belinda Martinez
You are a great teacher!! Thank you. Keep up the good work!
- Samantha Lim
Thanks so much! Your programs are great! You do a really good job of breaking these steps down. I'm not very good at picking up dance moves quickly and it's nice to be able to practice them at home where there's no pressure to get it right on the first try.
- Anna Waterson
Some of our dance instruction videos have amassed substantial views while helping several women learn how to dance!




Over 5 hours of material!
(each level)

BUY BOTH LEVELS FOR $78 $60
(USE COUPON CODE: TWOWOMEN)